At 51 years old, Céline Dion looks her age. But that has not stopped the superstar diva from baring it all on her latest video 'Imperfections'.
And I say, good for her.
The music video for Dion's first visual from her upcoming new album Courage has the Canadian native posing in various pieces of couture clothing for a series of photographs.
Once the photography session has finished, however, she heads back to her dressing room, sits in front of the mirror and slowly begins to remove her make-up.
While all the while singing lyrics like "I got my own imperfections, I got my own set of scars to hide."
By the end of the video Dion's face is completely devoid of make-up and stares back at her from the mirror. She smiles.
A music video for 'Imperfections' and a self-empowerment song that were created to make older women believe they should embrace who they are, and how they look and love themselves regardless.
Céline Dion's 'Imperfections' music video was directed by Gabriel Coutu-Dumont (Justin Timberlake, P!nk, Britney Spears), and is the first one from her new album.
Courage will be Dion's first English-language album in six years. It will feature 16 tracks,  three of which — 'Imperfections', 'Courage' and 'Lying Down' — were released on September 18th.
The singer herself is currently on her Courage tour, which has a massive number of concert dates and will end on April 27th in Winnipeg, Canada.
You can keep up-to-date on tour dates plus other Dion happenings on the singer's website.
And, of course, watch Céline Dion's 'Imperfections' music video with its strong female self-empowerment message below.
Related: Is Céline Dion's 'Flying On My Own' a message about life after René?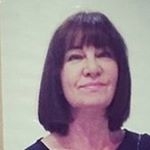 Latest posts by Michelle Topham
(see all)