Celine Dion's 'Think Twice' adds the perfect sentiment to that startling Dead Ringers, Ep. 1 ending
I was sold on the new thriller Amazon Prime drama Dead Ringers before I had even started watching it, as the songs on its soundtrack are so good.
Songs that are played for more than just 2 seconds and at a decent volume, allowing you to enjoy the scene while also becoming immersed in the music.
Advertising
One of those tracks is Celine Dion's 'Think Twice', which was played over the Dead Ringers, Episode 1 end credits, and is a song about a woman begging the person she loves not to leave.
Look back before you leave my life
Be sure before you close that door
Before you roll those dice
Baby, think twice
Baby, think twice for the sake of our love, for the memory
For the fire and the faith that was you and me
When was Celine Dion's 'Think Twice' released?
'Think Twice' is one of Celine Dion's older songs, having been released in 1993 as the third single from her twelfth studio album The Colour of My Love.
The song was an enormous hit for the Canadian singer, charting at #1 in seven countries, including the United Kingdom, Ireland and Scotland.
It didn't hit the top spot on any chart in the U.S., but did rank at #21 on the Adult Contemporary chart, and at #95 on the Billboard Hot 100.
'Think Twice' was also praised by critics not only for Celine Dion's incredible voice and range, but also for the song's superb rock-tinged guitar solo.
Advertising
Listen to Celine Dion's 'Think Twice' as heard playing over the Dead Ringers end credits on the Spotify player, and in the music video that features the singer and her lover growing apart, arguing and him leaving.
Until he realizes he still loves her and comes back.
Dead Ringers is now streaming via Amazon Prime Video.
Be warned though, it is definitely not a show appropriate for children as you will see right from the drama's opening scenes.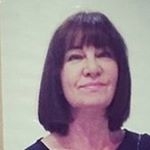 Latest posts by Michelle Topham
(see all)