Celine Dion has re-released the audio to her 1984 'Trois Heures Vingt' (Twenty past three), a song that is going to be available as a bonus track on the Deluxe edition of her upcoming new album Encore Un Soir.
'Trois Heures Vingt' first appeared on Dion's 1984 album Mélanie, but obviously meant a lot more to Dion than many fans may have realized, as the track was the first song played during the processional at Dion's late husband René Angélil's funeral earlier this year.
Not surprising when you listen to the words, though.
"I told you no, this wasn't meaning anything.
I was so afraid since yesterday
that I needed my time to think.
Yesterday, I was still young and well,
but don't you make me mad.
You say that everything will be alright.
Because in the end, wherever you go
I'll go."
And I get the feeling that Celine's upcoming new album is more of an homage to her late husband than anything else. After all, we have already heard that gorgeous, and heart-breaking, first single 'Encore Un Soir' that was written especially for René.
And now we get 'Trois Heures Vingt', an equally beautiful song, and obviously something still buried so deep in her soul.
Listen to Celine Dion's 'Trois Heures Vingt' in the video below. And, of course, pre-order her upcoming new album due for release on August 26th. Because this one? I have a feeling it's going to be extraordinary.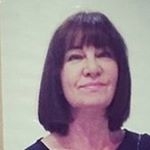 Latest posts by Michelle Topham
(see all)