British singer songwriter Charli XCX has just released another song that sounds like it may be a winner.
Called 'Girl's Night Out', it is a follow up to 'Focus' and 'No Angel', the two tracks from the double A-Side released in June.
Well, I should say, it sounds like it may be a winner if you are in the United States or the UK, or outside either country and can VPN in to Spotify to listen to it.
Because, sadly, while 'Girl's Night Out' was released in the U.S. and UK hours ago, it is still not available here in Central Europe or elsewhere. Something that always irritates me about how many of the major record labels operate when it comes to releasing new music.
The idea that the U.S. and UK are all important, and the rest of us are just bystanders that get to pick up the bread crumbs hours or days later.
Listen to Charli XCX's 'Girl's Night Out' in the Spotify widget below if you're a Brit or an American. If not, according to Asylum Records UK aka Atlantic Records at least, tough luck!
Just gotta say, it really doesn't make me want to buy the song. How about you?
Charli XCX's new song '5 in the Morning' is the singer songwriter more confident than ever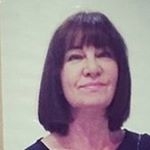 Latest posts by Michelle Topham
(see all)