Will Charlie Puth's Attention be another hit? Definitely, it's catchy and cool
I'm not a huge fan of R&B-based groove pop, but even I was dancing in my chair this morning when I heard Charlie Puth's new single Attention.
Released late yesterday, it is the first single from his upcoming second album and, I can guarantee, it is going to be another hit. Because this one is incredibly catchy and fun.
Then again, Puth didn't do too badly with his debut album either. Nine Track Mind was released in early 2016, hit the number 6 spot on the Billboard 200 chart and was eventually certified platinum.
Charlie Puth is also going to be getting even more 'attention' in the next few months as he is getting ready to embark on the Illuminate World Tour with Shawn Mendes. It kicks off on July 6 at Portland's MODA Center. (You can find all the tour dates here).
And when Mendes was asked "How pumped are you tour with Charlie Puth?" by EW, Mendes could hardly contain his excitement.
"So excited! He's such a professional and a really cool guy. And an incredible writer-producer. He'll be really cool to work with."
Mendes also said the Illuminate World Tour wouldn't all be about work either, as he'd made time in each city so he and Puth got to "hang out" and have fun.
As for Charlie Puth's Attention, it's available on all platforms (check out the YouTube video below).
And, if you are in a Charlie Puth mood, remember that fabulous track he released with Selena Gomez last year? It was one of my Repeat Rotation Videos late last year, and it's still one I can't get out of my head and it's been months!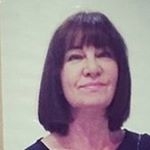 Latest posts by Michelle Topham
(see all)