I've had a ridiculously busy, but very lazy day. And what that meant was no Repeat Rotation Video, as I simply didn't have time to find one.
Then I was talking to someone tonight about my week-long obsession with Charlie Puth and Selena Gomez's live performance of 'We Don't Talk Anymore', and he mentioned that amazing Charlie Puth cover of Sia's 'Chandelier'.
It's a version of the song I haven't listened to for a couple of years but one, I discovered this evening, that is actually just as good two years later, and a hundred listenings after, as it was the first time I heard it.
So, Charlie Puth's 'Chandelier' became my Repeat Rotation Video for what was left of the day.
Because, come on, when a guy can sing a ridiculously difficult song like 'Chandelier', hit all those phenomenal high notes, add his own twist to it and look like a stud while he's doing it, you've got to love a video like that.
If you haven't seen it before, watch Charlie Puth singing Sia's 'Chandelier' in the video below for my Repeat Rotation Video today, to see what I mean.
And, if you're already familiar with it, you know exactly what I'm talking about.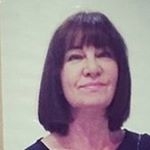 Latest posts by Michelle Topham
(see all)