Charlotte Cardin's 'Main Girl' sums up those relationships we'd be better off without
Charlotte Cardin's 'Main Girl' sums up those relationships we'd be better off without
Canadian jazz singer songwriter Charlotte Cardin may be being compared to Amy Winehouse but, in my mind, she could end up being even bigger.
Because not only does this 22-year-old singer have a rich, smoky, sultry, throaty and quite incredible voice, her songs are addictive as well. And, when it comes to her career, she seems to be focused and with her feet set firmly on the ground.
Take her latest release, 'Main Girl', which is the title track from her second EP released on September 6th. It is sung from the point of view of a woman who is in a relationship with someone, and who is also in a relationship with someone else.
The other woman is eventually chosen as the 'Main Girl', leaving Charlotte Cardin alone out in the wilderness somewhere — as beautifully shown in the 'Main Girl' video with its stunning yet desolate landscapes — and yet, in some respects, much happier.
As Cardin herself says about the song and the video with that smile at the end, "You don't need someone that doesn't love you. You don't need to torture yourself like that."
The video for Charlotte Cardin's 'Main Girl' was shot in Iceland and showcases perfectly how sometimes we end up in relationships that we know we would be better off out there in the wilderness instead, than dealing with the situation we are in and that we know is never going to work out right.
Watch the stunningly photographed official video for Charlotte Cardin's 'Main Girl' below. You can buy her new EP on most major music sites.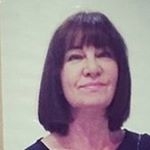 Latest posts by Michelle Topham
(see all)