Charlotte Gainsbourg's 'Les Oxalis' music video is stark, sad and beautiful
British-French singer Charlotte Gainsbourg's fabulous fourth studio album Rest  was released last month to critical acclaim and an appearance on the Best Albums of 2017 lists of several music magazines.
Today, the singer songwriter uploaded the official music video for one of the tracks from the album — "Les Oxalis".
The video was directed by Charlotte Gainsbourg and consists of black and white photographs shot in a graveyard, with the camera pulling back as they remain on screen for a wider look.
Then, in the middle of the song, the video fades into a whitewashed color with Gainsbourg walking through a desert, climbing up a sand dune and then rolling back down in a mist of sand.
Charlotte Gainsbourg's previous self-directed video, this time for the track 'Deadly Valentine', has already managed to amass almost 1.8 million since its mid-September release.
The music video for 'Les Oxalis' is stark, sad and beautiful, and will probably do just as well.
Her new album Rest was produced by French electronic musician SebastiAn, and was written about the death of her father, singer songwriter Serge Gainsbourg, of a heart attack and of her half-sister, fashion photographer Kate Barry, as a result of suicide.
Watch that gorgeous music video below.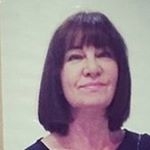 Latest posts by Michelle Topham
(see all)