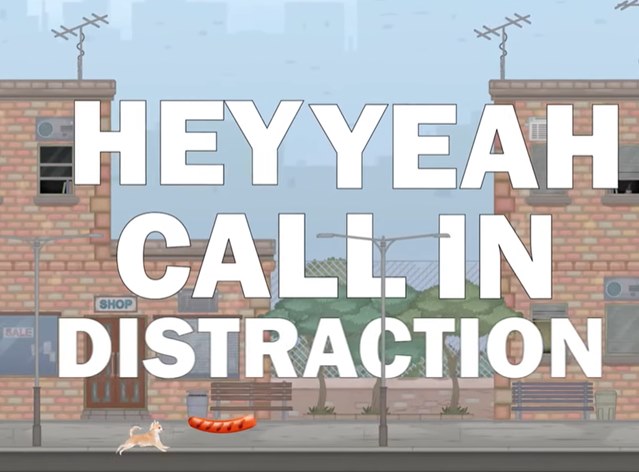 Vienna-based alternative pop rock band Charlywood has a new and very addictive single and accompanying lyric music video out this week.
Called 'Distraction',  the song has "a cheesy, disco funk vibe" to it. Well…..that's how band lead singer Andy Charlewood describes it.
To me, the track has a definite feel of Earth, Wind and Fire — the funk, jazz, soul, pop rock band I was addicted to in the early 1980s — and used to disco dance to for hours on end (I'll get to that in a minute!).
'Distraction' was produced in collaboration with Slick Lick. The lyric video for the song features an animated-by-Andy-Charlewood sausage being chased around town by a dog.
An unbelievably perky dog that has waaaaaay more patience than I would ever have.
The song itself has an earwormy melody and a catchy beat, making it a track you will be humming about as long as that dog continues to chase that sausage.
Can you dance? Do you have two left feet?
Along with 'Distraction', Andy has also released an Internet dance-off challenge video on the band's YouTube channel. (Watch below!)
A challenge that attempts to give dance fanatics a good reason to dance, seeing as how doing so in clubs and at parties can't happen at the moment due to the coronavirus lockdowns.
How to get involved?
Videotape yourself dancing to Charlywood's 'Distraction', (it doesn't have to be the whole song, part of it is fine), and then upload your efforts to YouTube with the hashtag #charlywooddistraction.
Andy will then pick out the bits he thinks are the coolest/craziest/weirdest/downright odd or even most awesome and edit them into a compilation video that will be uploaded to Charlywood's YouTube channel.
You can be the world's worst or world's best dancer — everyone is welcome.
Read the complete instructions on how to video and submit your efforts in the notes of the YouTube video.
And, of course, support your local Austrian indie musicians by buying Charlywood's 'Distraction' on Bandcamp.
Something that is going to be massively needed even more than normal in the months and years after the coronavirus crisis is finally over.
Now get listening to 'Distraction' below (and on Spotify, of course).
Related: Austrian pop rock band Charlywood has everything it takes to be massive — exclusive interview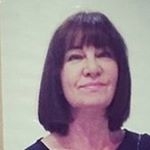 Latest posts by Michelle Topham
(see all)