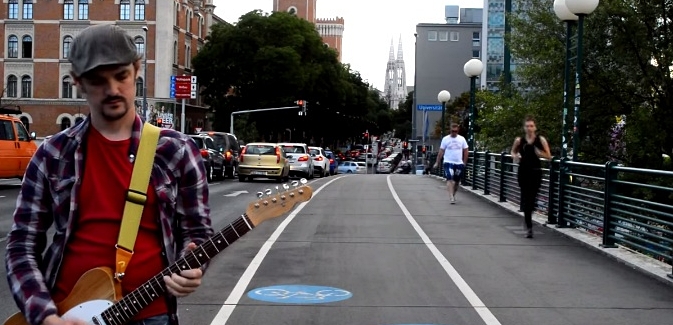 There is a boatload of great music coming out of Austria. Music most of the rest of the world will never hear because, you know, Austria. At least that's what many people think. After all, when did you last hear of an Austrian musician?
Sadly, I have to say I was of the same mindset until Conchita Wurst arrived in my life, and I realized there are some incredibly talented Austrian artists I had never heard of.
So, over the last year I've dug more and more into the Austrian music scene, besides just Conchita, and found some wonderful artists. People like solo artists Virginia Ernst, Julian Le Play, and Leo Aberer, Austrian indie pop rock band Olympique, pop rock band Tagtraeumer, and the band behind today's Repeat Rotation Video — Austrian alternative pop rock band Charlywood.
Now Charlywood is a little bit of a cheat, as the lead singer, guitarist and band founder is a fellow Brit called Andy Charlewood. He's lived in Vienna since 2002, though, so as, after 13 years of living in Bangkok I often call myself 'Thai', let's call him 'Austrian' here.
The other members of Charlywood are Fabian Lewey on lead guitar, Fabian Natter on drums and Lina Neuner on bass and backing vocals, and together they've formed this incredibly cool indie pop rock band.
A band that, as talented as they are, still seems to be struggling to get radio airplay and attention (and what have I said before about most Austrian radio stations playing more American and British music than artists from their own country? Appalling really).
So, I figured I'd give them a little bit of exposure on my Repeat Rotation Videos segment today with their song 'Playback', a song they released a video for last year. A video shot in and around Vienna, and featuring some incredibly fun stop motion animation.
As for 'Playback' itself, it's an awesome song. One of those you want to dance to, with its superb guitar, fabulous beat and Andy Charlewood's phenomenal vocals. And I listen to this and I think how life is so unfair. Because there are bands like Charlywood that are just as talented as any band you'll see on MTV, but it's a constant struggle for them to get any airplay.
Listen to and watch it, of course, in Charlywood's video below. And, if you'd like to find out more about Charlywood, Andy gives a quick rundown on who they are and what they do in the video below that.
And, of course, if you like what you hear, you can grab Charlywood's debut album Aloadasongs on iTunes, or from one of the other links on Charlywood's website.
Enjoy.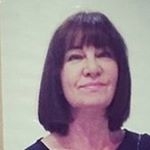 Latest posts by Michelle Topham
(see all)