South Korean singer songwriter and main vocalist of the boy band EXO Chen's 'Last Scene' music video was released earlier today and, in both visuals, and that gorgeously sad love song, it is a video that will give you goosebumps.
And then make you cry.
Advertising
That is because Chen's 'Last Scene' tells the story of a man who thought his relationship with the woman he loves would be with him for the rest of his life.
But now she has walked away, and he is only left with longing as he remembers how much he loved her, while realizing how quickly those memories of the happiness they once shared will fade away.
Now all he can remember is the last scene — the scene when she told him goodbye.
The video for 'Last Scene' is equally as powerful as the utterly beautiful song. Especially as it is filmed so simply — just a man driving alone in a car as day turns to night, and a woman walking on an empty beach as the sun sets.
The man is thinking about the woman who no longer wants to be with him, while she is on the beach crying for what she has lost as well.
Advertising
By the end of the video, however, the two are still alone, and the man has now arrived on the beach where he walks towards the setting sun almost as if he is in a daze.
Chen's 'Last Scene' is the piano-driven title track from his third mini album, which after being delayed for two weeks due to the Itaewon Halloween Crush, was released today.
Watch Chen's 'Last Scene' music video below, it really is a lovely yet so incredibly sad piece, and then listen to the entire six-track mini album below.
You can also stream the album on all other major music platforms and, of course, find more info about Chen on his agency's official website.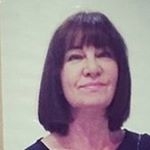 Latest posts by Michelle Topham
(see all)