Soundgarden's lead singer Chris Cornell has released the official video for his latest single 'Nearly Forgot My Broken Heart'. The track is from his latest upcoming solo album Higher Truth. 
And in it, Cornell has decided to go the traditional western route in a video that stars him and actor Eric Roberts.
The two men play outlaws who are waiting to be hanged. Locked in a jail cell, they play guitar, Cornell sings, and we watch and wait for the inevitable hanging and the tear-jerker ending.
But, at the last minute, the entire feel of the video changes and, voila, we get a surprise ending. A bit of a silly one, but a surprise ending nevertheless. Although, let's just say, Eric Roberts might not be too happy with it.
Cornell's Higher Truth is due for release on September 18th. Nearly Forgot My Broken Heart is the only song that has been released from the album so far out of the 16 tracks we'll be getting.
Watch the video below and then pre-order the album, because if Nearly Forgot My Broken Heart is indicative of how good Higher Truth is going to be, I'm telling you now, you're going to love it.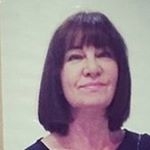 Latest posts by Michelle Topham
(see all)