While I have zero interest in seeing the live-action remake of Disney's animated hit Mulan when it releases at the end of this month —  main character General Li Shang has been removed from the film due to a weird Disney belief it would upset people in the #MeToo movement, and the film has a lead actress, Crystal Liu, who supports police brutality in Hong Kong — , so ummm, no, I do still love Christina Aguilera's 'Loyal Brave True'.
A just released Mulan song Aguilera has recorded in both English and Spanish, and which will be on the soundtrack to the movie when the film premieres in the U.S. on March 27th.
And, to some extent, I think I may even like the Spanish version of the song — called 'El Mejor Guerrero' (The Best Warrior) — even more than the English version. (Listen below, it's beautiful)
Advertising
After all, there is just something extra special about Christina Aguilera singing anything in Spanish. Something she really does not do as often as she should.
'Loyal Brave True' is, of course, the second Mulan outing for the American singer as she also sang the hit song 'Reflection' from the original 1998 animated film as her debut single.
A song that will also be included on the Mulan soundtrack, due to Aguilera recording an updated 2020 version of the song.
Both 'Loyal Brave True' and 'Reflection' are also set to get official music videos in the next couple of weeks, so look out for those as well.
Advertising
The live-action movie Mulan is out at the end of the month, and the soundtrack will be released a day later on March 27th.
Just a pity Aguilera's gorgeous 'Loyal Brave True' is for that movie. A movie that is likely to be boycotted by a sizable number of people due to both political messes now associated with it.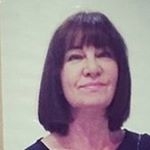 Latest posts by Michelle Topham
(see all)