Christina Perri's latest video, one for her new single 'The Words', was released a couple of weeks ago. I did not have time to watch it until today, when it immediately became my Repeat Rotation Video. Why? Because it is beautifully filmed, I have loved 'The Words' since I heard it for the first time on Christina's album 'Head or Heart', and, of course, because it features the beautiful Colin O'Donoghue (naked. bath. need I say more?).
As for the storyline of 'The Words', that's where it gets confusing. I was convinced with the way it was filmed, and how he never looked at her, a la The Sixth Sense, she must be the ghost of his dead girlfriend. But, when they finally meet in a flower shop, right after she's driven into town with him in her ghostly way in his truck, then it would seem…….not.
Whatever the video for Christina Perri's 'The Words' means, it is stunningly filmed, she is gorgeous as usual, and the song is wonderful.
Listen to it below and, if you know more about what the storyline really is, tell me in the comments section below.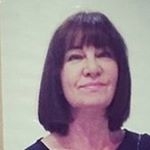 Latest posts by Michelle Topham
(see all)