Cold War Kids music shows up again on Suits
The American indie rock band Cold War Kids song 'Love Is Mystical' showed up on the newest episode of Suits this week — Season 8, Episode 16, "Harvey" (airing on February 27th, 2019).
The track is just one of a slew of Cold War Kids songs featured on TV series in the last couple of years, including Lucifer, Quantico, Pure Genius, as well as in several other previous features on Suits, including the band's songs 'So Tied Up' and 'First'.
The Cold War Kids song 'Love Is Mystical' is from their sixth studio album L.A. Divine, which was released in 2017. The track made it to the number 2 spot on the Billboard Alternative Songs chart, and number 3 on the Rock Airplay chart soon after release.
Interestingly too, 'Love Is Mystical' was written after the band's lead vocalist Nathan Willett read the book Falling Upward by Richard Rohr.
Rohr, a Franciscan friar, is a popular spirituality author and Falling Upward is a book that really captured Nathan Willett's attention.
He later said of the book and of 'Love Is Mystical', it was written in an attempt to capture how Willett himself felt about looking for some meaning in life.
In an interview with New Music Express at the time of the album's release, Willett explained:
 "When you tour as much as we do, and you get back in the studio in the middle of it, you're kinda numb, it is hard to get that feeling back and this song was the real breakthrough. It's about supernatural love – looking for inspiration and meaning, surrendering to feeling, love calling out your name; that journey we must go on to find it."
Watch the official music video for the Cold War Kids song 'Love Is Mystical' below. The song itself is a stomping good time. You can listen to the 14-track album it came from — L.A. Divine — in the Spotify widget below that.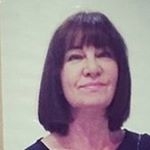 Latest posts by Michelle Topham
(see all)