It sounds like Coldplay has finally realized they are losing money and album promotion by not allowing their latest album A Head Full of Dreams to stream on Spotify during its first week of release.
That's because Spotify has just announced A Head Full of Dreams will be available on the streaming service after all, starting on Friday. And not just for subscribers either, as even folks using the free service will have access to it.
Of course, Coldplay allowed A Head Full of Dreams to stream on paid services Tidal and Apple Music as soon as it was released. Neither service, however, can remotely rival Spotify in number of subscribers or number of streams, so a huge number of fans were left out in the cold.
Personally, I don't understand the big fuss artists like Taylor Swift, Adele and Coldplay make about allowing their new albums on streaming services. Because, let's face it, many people who wouldn't normally buy an album do listen to it on streaming services like Deezer and Spotify and, because of having that access, some people do go onto buy it.
It will be interesting to see how many streams Coldplay gets of the album, and if holding it back from Spotify during the first week of release had any positive impact on album sales.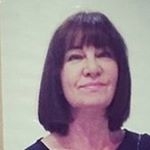 Latest posts by Michelle Topham
(see all)