Now this has to be the coolest thing…ever. Coldplay's Chris Martin performing along with a band of junior high school kids, The A-Sides, at Santa Monica's Crossroads School earlier this month, to benefit a charity event called Chords 2 Cure.
Chris Martin doing what, you might ask? Because, yep, this is an interesting one.
Apparently, it all started when eighth graders Lucas Wurman and Juliette Pegula from Santa Monica's Crossroads School, decided to organize a concert (Chords 2 Cure) with the help of other kids in their class to try to raise money for Pediatric Cancer Research.
They did this to honor their friend and fellow musician, and cancer survivor, Jaxon Blumenthal, and hoped to eventually raise $10,000, all of which would be donated to a pediatric cancer research program at UCLA.
What Wurman and Pegula may not have counted on when they first started to organize Chords 2 Cure, however, was the participation of Coldplay's Chris Martin.
Participation that eventually ended up with Martin singing with The A-Sides, a band that includes Wurman and Blumenthal as band members.
And, as if this wasn't awesome enough already, what made it even more fabulous was Chris Martin and The A-Sides performing 'Twisted Logic', a track from Coldplay's third studio album, X&Y, that the band has rarely ever played live before.
And yes, those eight grade kids playing in The A-Sides kicked some major ass. Watch them, and Chris, below.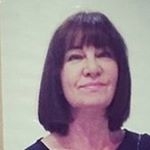 Latest posts by Michelle Topham
(see all)