Coldplay's Chris Martin sang a beautiful cover of Linkin Park's 'Crawling' last night during the band's concert at the MetLife Stadium in East Rutherford, New Jersey in tribute to the late Chester Bennington. Bennington, lead singer of Linkin Park, committed suicide last month after years of suffering with depression and anxiety.
And while Martin's cover doesn't sound anything like the Linkin Park version, that really is why this is so lovely. As this is Chris Martin paying respect to Chester Bennington, and to his years of dedication to music, to the music community and to the legacy he left behind. And there's nothing more beautiful than that.
Besides, Chris Martin's cover of 'Crawling' was a perfect tribute for Bennington, with lyrics like:
Crawling in my skin
These wounds they will not heal
Fear is how I fall
Confusing what is real
There's something inside me that pulls beneath the surface
Consuming confusing
This lack of self-control I fear is never ending
Controlling I can't seem
To find myself again
My walls are closing in
(without a sense of confidence and I'm convinced that there's just too much pressure to take)
because they probably describe to some extent how Bennington felt right before he died.
When Martin first started the song, he messed up the first couple of lines, apologized and started again. Making the song even more heart-breaking.
Watch and listen below. As someone said in the Instagram comments about Martin's touching performance "What a class act!"
You can listen to the original still brilliant Linkin Park version of 'Crawling' in the video below that.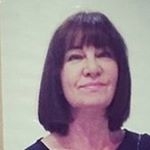 Latest posts by Michelle Topham
(see all)