Coldplay's Chris Martin Sings 'Til Kingdom Come' at Beau Biden's Funeral: Incredibly Sad (Video)
Chris Martin sings 'Til Kingdom Come' at Beau Biden's funeral
Well, this made me cry. Coldplay's lead singer Chris Martin sang 'Til Kingdom Come' at the funeral of Beau Biden this weekend. Beau was the son of US Vice-President Joe Biden. He died a week ago from brain cancer. He was 46 years old.
Chris Martin volunteered to sing at Beau Biden's funeral after he heard Biden was a Coldplay fan.
And what makes this even sadder, as you listen to Chris Martin singing 'Til Kingdom Come', is the tragedy of Beau Biden's early life, and the tragedy of the life of his father Vice President Biden.
When he was a young child Beau, with his younger brother Hunter, survived the car crash that killed their mother, Vice President Biden's first wife Neilia, and their one-year-old sister Naomi Christina Biden.
As for Vice President Biden, he has now lost his first wife, his infant daughter, and now his oldest son.
Makes you think doesn't it, how someone like Joe Biden, who really is one of 'the good guys', as was his son Beau, should have to stand this much pain.
See Chris Martin singing 'Til Kingdom Come' at Beau Biden's funeral in the video below. Beautiful. Hopefully it gave the Biden family some comfort.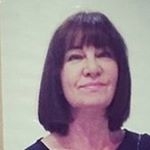 Latest posts by Michelle Topham
(see all)