Coldplay's 'Everyday Life' video teaches Ubuntu and the importance of people helping people
People can make fun of Coldplay's success as much as they like, but there is a reason the British band is huge worldwide. Their songs are gorgeous, the production quality is superb and their music videos are always stunning.
Their work also often carries a message of love, and the importance of treating others like you would want to be treated yourself. A message of humanity, and the importance of taking care of human life, for all.
In the just-released video for Coldplay's 'Everyday Life', however, the British rock band has taken that message one step further to include the Southern African message of 'Ubuntu'.
The term used in various Southern African countries to mean 'humanity', and to point out we are all connected by one universal bond. A bond that cannot be broken, even if we insist on hating or being afraid of people that are 'different' than ourselves.
After all, where it counts, we are all the same. As the lyrics to 'Everyday Life' point out,
"Cause everyone hurts
Everyone cries
Everyone tells each other all kinds of lies
Everyone falls
Everybody dreams and doubts"
Coldplay's 'Everyday Life' music video had its debut on Soweto TV, a South African community TV channel, earlier in the day.
You can watch it below.
'Everyday Life' is the title track from Coldplay's eighth studio album.
Released in early November this year, the double album charted high in a massive number of countries, and hit the #1 spot in eight of them, including the UK, France and the Netherlands.
Listen to the entire album in the Spotify widget below the video.
Don't miss: The Coldplay collab 'Miracles (Someone Special)' with Big Sean slams Trump's anti-immigrant policies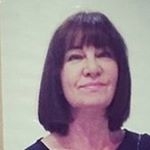 Latest posts by Michelle Topham
(see all)