Coldplay dropped a surprise new song today from an upcoming new EP called Kaleidoscope. The track is called 'Hypnotised', it came with a gorgeous lyrics video filmed by Mary Wigmore, and the song itself is beautiful.
Lead singer Chris Martin says 'Hypnotised' is a gift to his fans from him on his 40th birthday (today).
As usual, because Coldplay seems completely incapable of releasing a bad song, 'Hypnotised' is likely to be another big hit for the British band when the 5-track EP is released in June.
An EP that may well be the last new music we get from the band, who did hint that last year's album A Head Full of Dreams was going to be their last.
Then again, if they keep releasing music this soul-grabbing (because, God, how stunning is that piano intro) and it gets this much attention (already over 1.3 million views in less than 12 hours) the band may just keep on going.
Let's hope that's the case, because I'd hate to think we're not going to get any more music from this incredible band.
Meanwhile, listen to the lyrics video for 'Hypnotised' below, and then try to get that stunning melody and that piano out of your head. I'll bet you can't.
Update: July, 2017 — You can now buy Coldplay's new EP Kaleidoscope on all major music sites.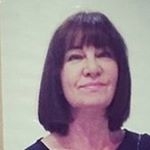 Latest posts by Michelle Topham
(see all)