(#25 )– 'Conchita Live mit Band' at Porgy and Bess, Vienna, April, 2016
Conchita Wurst's first concert on her first ever concert tour occurred in April, 2016 at Porgy and Bess in Vienna.
I flew into Vienna from the United States for that concert, and for the following one a few nights later, because I knew this was going to be special.
Little did I know how special as, not only did Conchita give a superb performance of every song, it was the emotion attached to this concert that made it and her performance stand out.
First, a huge part of the venue was full of her own family and friends. People who have supported her for years, and now got to see just what it felt like to be in a concert hall packed to the gills with adoring fans.
And fans that had flown in from many parts of the world — France, the United Kingdom, Germany, Russia, Italy — to see her perform live, and to help her celebrate the kick-off of her first tour.
Two groups of people that created an electric atmosphere even before Conchita and her band had taken the stage.
But the strongest emotion of that night came from Conchita herself — a small, quite slight person when you take away the high-heeled boots and wig — but one who I don't think had been much happier when she won the Eurovision Song Contest a couple of years before.
Because here she was, surrounded by just about everyone that has ever loved her, giving a performance of all the songs she is now known for, as well as covers she has always loved.
And even now three years later, in my mind's eye I can still see the look on her face throughout most of it.
Smiling so wide, it looked as if she was never going to be able to stop, and loving every second of it so much she probably hoped it never would.
Read my original review of Conchita's Conchita Live mit Band concert at Porgy and Bess here and, if you were not lucky enough to be there, just know this was one of the most touching and best live performances I have ever seen, and well deserving of the #25 spot on my Conchita WURST's Top 40 Best Live Performances list.
Note:  You will find #40 to #26 on my Conchita WURST's Top 40 Best Live Performances list here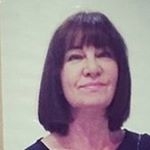 Latest posts by Michelle Topham
(see all)