**SPECIAL NOTE — I'm giving away 3 copies of Conchita's 'News' magazine issue — you'll find all the details for entering to win at the end of this article.
Conchita on the cover of 'News' magazine 
Austrian artist Conchita has another magazine cover this week. This time a News magazine photo shot by Austrian photographer Inge Prader, and a six-page inside story illustrated with more of Prader's spectacular photographs. (*And Prader has really caught on film what is going on in Tom Neuwirth's head in recent months — the photos are stunning).
The photographs illustrate a story headlined "Mein Neues Leben" (My New Life), and the interview itself is about the direction Conchita (or her creator Tom Neuwirth) is now going with her art.
A direction a sizable number of fans currently don't like, as you can tell from the almost 100,000 drop in Facebook followers since Conchita dropped the Wurst surname and went the more masculine route, and the number of fans I've spoken to who are either just sad or find it "disappointing" that 'Golden Conchita' is no longer with us.
And, as a writer who fell in love with her the day after Eurovision and then moved myself from Bangkok to Vienna because of her, I have to admit I have been the most disappointed.
Disappointed that she let go, what I thought, was her one big chance of international superstardom by changing herself from the 'perfect and the most feminine of women' to this now-hybrid hairy-chested, hairy-legged, half-man half-woman, who has less of the beauty Conchita Wurst used to have.
But here's the thing with Conchita. With the disappointed fans. And with me. She is a lot smarter than those long-gone 'fans'. And a helluva lot smarter than me.
The first real authenticity
If you look back at Conchita Wurst three years ago, and are really honest at what you see, what you will not see, in retrospect, is much authenticity.
In that, here she was, the girl, being played by a boy who was still so concerned about being 'loved, respected and accepted', he was bending over backwards to be well-mannered, impossibly perfect and absolutely all-girl.
Not surprising really, when you look back at the years of abuse that boy suffered at the hands of bigots who were never going to accept him no matter how much he tried to bend himself to fit. Because that need to 'fit' still persists, long after you wish it didn't, and long after you should be giving a damn what anyone else thinks. Especially if you think this new-found amazing career depends upon it.
And, after she won Eurovision, for the first year or so Conchita Wurst was at the peak of that perfection.
A high-heeled, immaculately dressed, perfectly behaved, softly spoken 'mannequin'. Lovely to look at but with, frankly when I look back now, little substance underneath.
You only have to watch most of the interviews she gave then. Interviews where she said the same bland things over and over again. To a point where my yawning reflex would go into action three minutes into one.
But then, a year and a half or so after her ESC victory, Conchita began to change.
The last name was dumped, the dresses were exchanged for pants, the chest stopped being shaved, the legs became hairy, the make up was more natural and less 'buckets', and Conchita Wurst became Conchita — part-man part-woman, but all absolutely authentic artist.
A year and a half on, and that metamorphosis is all but complete. To a point where Conchita Wurst is now Conchita.
Someone who has a real personality, an absolute solidness of character and, if I admit it to myself, someone who is likely to be far more interesting to me as a writer in the future than that not quite finished girl who was still trying way too hard to please.
The real personality versus the still developing one
Now, I met Conchita back in October, 2015 when I was given a 30-minute interview with her backstage at Wider die Gewalt, the Austrian charity concert put on at the end of every year. And, if I'm honest with myself, by that point and after a year and a half of writing about her, I was getting a bit bored.
Which is probably why, when I met her for the first time, the first words that came out of my mouth were a little 'mean'.
No worries, though, as that girl stands up for herself and she was 'snippy' right back.
To a point where, when we stood next to each other at an elevator waiting to go up to the next floor, I gave her a compliment about her heels and she fired back a 'put down'. And it was then I knew. I really really really liked this girl.
Because it was in those first few exchanges I started to get a sense of who she really was. A person far more fascinating to me than Perfect Conchita ever was.
A person who may look fragile and vulnerable, but had a backbone of steel and would stand up for herself in the time it took to say "Hell, no!" An interesting one. One who was smart and bitingly funny. And one who saw through people at an instant, and didn't fall for the bullshit.
A year later, I met Tom Neuwirth. Bumped into him on a street in Vienna. And, as a result, got into a 10-minute chat as we walked to his grocery store.
And again, what struck me about the first 30 seconds of that meeting, was the same steely strong spirit that just exudes from this beautifully delicate looking person. A person who was still polite and respectful, and incredibly 'on guard', but whose real personality and absolute stubbornness I could sense through all that armor he protects himself with.
A personality that was quick-witted, delightfully self-deprecating, and with a mind that goes a mile-a-minute as he assesses in a split second just what's going on here and how he's going to react. One that is mature beyond his years and, in all honesty, one of the smartest people I've met.
A person who may be petite and delicate and outwardly not your most masculine of men, but one who is more 'real man' than half the men I know. Simply by having an incredible strength of character, and a sense of self, a lot of so-called real men seem to be lacking.
And now, with Conchita With The Hairy Chest, we are finally getting some of that real person, and that sense of self in her.
The same person and the same personality Tom has been hiding from almost everyone. Except the people very close to him.
A personality, I think, will keep her as an artist much more exciting for years to come because now, when she speaks (see 'News' magazine interview), she has something interesting and real to say.
And when you see her on stage, because he is adamantly being more true to himself and to the way he wants to look, she has a solidity she didn't have before. An authenticity that makes her 'whole'.
Being comfortable with himself
Which is why I think much of what we are seeing now from Conchita is a Tom Neuwirth who is finally comfortable with his place in life, and a once 25-year-old boy who grew into a man.
A man who has realized those first few years of Conchita's success after Eurovision probably aren't going to go away, as much as he worried they might.
And, when he came to that conclusion, it gave him the courage to do what he has always wanted to do. Be himself at every turn. Look how he wants to look. Act how he wants to act. Be the person he wants to be, regardless that some of society still tells him he should not.
And if that person, right now, is gender-bending Conchita With The Hairy Chest That Keeps Her Warm On Stage On a Cold May Night, then so be it.
Because, as someone I know in Vienna who is always brutally honest with me about my irritations and annoyances with the ever changing Conchita said to me recently, "If you can't accept her for who she is, and who she wants to be, she's better off with a thousand fans who can than a million who can't. And if one of those million is going to be you then "F*ck you".
And I have to admit. He's right.
And, with the ever evolving Conchita, so is Tom Neuwirth.
**Win one of 3 copies of Conchita's 'Mein Neues Leben' 'News' magazine issue**
When I grabbed a copy of 'News' magazine for myself yesterday, I decided it would be nice to give away a few copies to Conchita fans who may not be able to so easily get one too.
So there are currently 3 on offer.
All you have to do to get a chance of winning one of them is to write a comment below this article. 
Next Friday, May 19th, I will draw three comment numbers via Random Result. Whichever 3 numbers that service picks, will be the 3 people who will win a copy of the magazine. I will then contact you and ask you for your mailing address. Your magazine will then be mailed to you.
Leave comments between now and 5pm Vienna time on Friday, May 19th. The drawing ends at that time. Good luck!!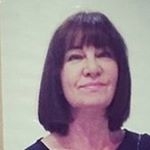 Latest posts by Michelle Topham
(see all)