Conchita Wurst is involved in her first advertising campaign, and it's beyond fabulous. It's for Bank Austria's new 'Cash Back' program, and has Conchita in a print, TV and online campaign, as well as in promotional materials in bank branches. If you're a Bank Austria customer, you can even get the 'Conchita Wurst Bank Card'.
What's interesting about this ad campaign and, by default, the bank's endorsement of Conchita Wurst, is that banks are notoriously conservative creatures. So for Bank Austria to go out on a limb and support someone like Conchita Wurst who, let's face it, is about as far from conservative as you can get, and who courts controversy wherever she goes, is a very brave thing to do.
All I can say is, if I do end up moving to Austria next year (don't worry, Conchita, not a stalker just a believer that you should live near people who are changing the world, as it makes it that much easier to help them do it), then Bank Austria is definitely the bank I'll be looking at opening accounts with.
That's because anyone who supports Conchita Wurst and her message of respect, tolerance, acceptance and love will always get my business.
Meanwhile, do watch the Bank Austria commercial below. They have it described as "Toleranz ist noch nicht genug. Es geht um Respektieren und Akzeptieren" — "Tolerance is not enough. It's about respecting and accepting." — and, yes, it's beautifully filmed and, as always, Conchita is eloquent and lovely.
And for those of us who are non-German speakers – here is a summary of what she actually says (courtesy of my fabulous Austrian friend, Micheline).
1. What is personally important to you in life?
I created Conchita Wurst for many reasons. First, to show you can be who you want to be and do what you want to do, as long as you don't hurt anyone. This is my life motto, and I believe everyone should live this way, and create their own beautiful life, as you have only one.
2. What does love, respect and tolerance mean to you?
These three words have become most important to me. In third place is tolerance because it doesn't happen enough. Then comes respect and acceptance. Most important is love, because it's the basic essence for everything – for every emotion. Everyone knows what happens if you have to do things because they must be done – without that emotion they are not worthy. If, however, you do things with love, and a full heart, then that is obviously the essence for success.
3.Why the collaboration with Bank Austria?
It fits me so well because the motto of this campaign is great and it speaks to my soul. We are together on this planet to make the future better, and that's what Bank Austria is helping to do with this collaboration. And, of course, I like shopping as well.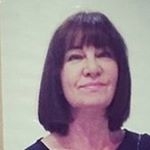 Latest posts by Michelle Topham
(see all)