Life just gets more and more interesting for Eurovision Song Contest winner Conchita Wurst, as this week she's been filming a TV show in Vienna for the Austrian cultural channel ARTE. But not just any old TV show. Nope.
This is an ARTE TV show featuring Conchita Wurst and French designer Jean Paul Gaultier – the man who seems to love Conchita more than any of his other muses at the moment. At least if the amount of time he's spending with her is anything to go by. (And frankly, who can blame him?)
According to various news sources, the ARTE show features the two celebrities spending a day visiting some of Vienna's most famous and most iconic spots – places like the Sisi Museum – as well as visits to a hot dog stand (well, there is that whole 'sausage' thing connected to Conchita) and a ferris wheel.
What delighted me no end, however, was the message Conchita Wurst put up on her Facebook page about her day in Vienna with Jean Paul.
"Had a fabulous day with Jean Paul Gaultier in #Vienna" it said. Just as if it was something she does every day. Nonchalance at its best.
Meanwhile, just to show how well-known Conchita Wurst is, it was recently announced that she's now the most famous person to come out of Austria since Empress Sisi.
Now I classify myself as a well-educated person but I'm somewhat embarrassed to say my response to that was "Who?". And I wasn't talking about Conchita.
As for the ARTE show featuring Conchita and Jean Paul, there doesn't appear to have been a firm date set for when it will air as yet, as Austrian news media is reporting everything from August till as late as November. As it stands at the moment, that means I'll update you when a date is finally announced. Whenever it airs, however, it looks like a program well worth watching.
Come on. Austria's most famous diva and France's most famous designer spending a day together in Wien, one of Europe's most incredible cities. Who wouldn't want to watch that?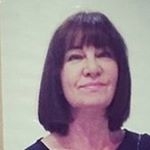 Latest posts by Michelle Topham
(see all)