Conchita Wurst and Ruth Lorenzo kicked off Madrid Pride in Spain yesterday with a short appearance on the stage at the Plaza de Chueca.
Conchita Wurst told the huge Spanish crowd how sorry she was she doesn't speech Spanish, thanked them for the welcome, and talked about how it didn't feel like SHE won Eurovision but that it felt like, 'WE won Eurovision'.
She then went on to sing a few bars of one of her favorite songs, 'And I Am Telling You I'm Not Going' to, of course, tumultuous applause.
As for Ruth Lorenzo, she gave a rousing and passionate speech in Spanish about gay rights and the freedom every gay person should have to be treated like everyone else.
Interestingly, this year's kick off for Madrid Pride hasn't been without its problems. Before the event, Madrid's City Hall announced that the kick off event could go ahead, but that the noise level could not exceed 55 decibels.
A potentially huge problem for both Conchita Wurst and Ruth Lorenzo, who are known for their 'big voices'.
The president of FELGTB, Boti G. Rodrigo, responded by saying Madrid Pride "deserves to be regulated and protected in a meaningful way, not boycotted, hampered and complicated every year" by a town hall that seems intent on causing problems.
It does, however, appear that the organizers of the kick off event simply ignored City Hall's directives, as the noise level was exceptionally high.
As for Conchita Wurst and Ruth Lorenzo, they will be in Madrid for all of Gay Pride, but the main event is the two of them singing together at Shangay Pride in the Vicente Calderón stadium on Friday, July 4th starting at 7pm. Wish I could be there!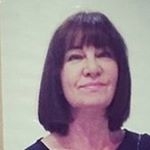 Latest posts by Michelle Topham
(see all)