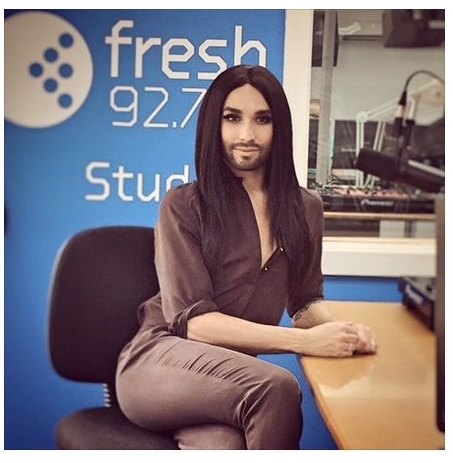 Conchita Wurst hits Adelaide, Australia ahead of Feast Festival
My favorite girl, Austrian singer Conchita Wurst, arrived in Adelaide, Australia yesterday ahead of her performance at the LGBTIQ Feast Festival (which starts on Saturday) and where, in true Conchita form, she has already hit the radio and TV talk show circuit.
Not only that, Conchita was also seen at Adelaide's Central Market today, where she met fans, signed autographs, gave a couple more interviews and, of course, sampled some of Australia's amazing food.
Watching the video below, however, fans may be upset to hear Conchita plans on taking a break once her Australia trip and a couple of upcoming concerts are over with. Why? Because she's working on her second album and wants to concentrate on that for a while.
Personally, I wouldn't be too upset if I was you as, knowing Conchita, whereas breaks with other artists are months or even years, I doubt she's likely to be gone too long. Because, let's face it, that girl enjoys the spotlight too much, and she's too damned good at being in it.
As for Conchita's performance at Adelaide's Feast Festival, she's on stage on Sunday the 15th November starring in 'The Art of Drag — An Evening with Conchita'.
There's also going to be an attempt to beat the Guinness World Record for the most drag queens on stage at any one time during the evening, so that should be fun. And in a radio interview earlier today, Conchita said she's absolutely confident that they will succeed.
Conchita's book signing in Adelaide
Conchita will also be at a tickets-only book signing for her autobiography 'Being Conchita' on Tuesday the 17th November.
While there, she will be in conversation with Sunday Mail columnist Peter Goers, read excerpts from the book (don't expect much reading if a prior event was anything to go by, as she much prefers to talk) and, of course, sign copies of her book for fans.
As for the shot-in-Adelaide photo below, there's no real reason for me to include it here, except as a nice reminder of just how incredible this girl's legs are. And because, God, she's drop dead.
Just make sure, once you're done oggling, to keep scrolling down the page so you can read about her upcoming limited edition coffee table book.
Talk about #CloseShave @ConchitaWurst hits #Adelaide https://t.co/YGnh4UeyeR @theTiser pic.twitter.com/hdw0ttMMo3

— Matt Gilbertson (@matt_gilbertson) November 11, 2015
Conchita Wurst's limited edition coffee table book
And speaking of books, just in case you missed the latest video on Conchita's YouTube channel, she's also putting out a limited edition coffee table book just in time for Christmas.
The book will feature never before seen photographs of Conchita backstage and on stage during the Eurovision Song Contest 2015 in Vienna.
The photographs are those artsy-fartsy black and white photos we all love so much (and especially of her, as she is always so gorgeous in them), and as Conchita has impeccable taste, you just know her coffee table book is going to be fabulous.
Be warned, though, it is limited edition. That means the book will only be printed once, with just the number of books that people order, and you must order your copy before the deadline or you will miss out, as it is not going to be available anywhere except via a new pop-up website.
There's no word yet on price, when the website will go live, or when the book has to be ordered by, but in the teaser video below you can watch Conchita explain you'll get more information in the next few days.
I'll keep you posted as I hear updated info, and I urge you to buy this book as I think it will be lovely.
Besides, I can't think of a better gift for a Conchita Wurst fan for Christmas, and that includes you.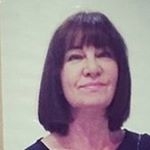 Latest posts by Michelle Topham
(see all)