As I've said before, Conchita Wurst never fails to surprise. When you think you have a handle on her career, she decides to do something so unexpected you never see it coming. So is the case of her latest decision, to perform for a week at the famous Crazy Horse, Paris, a cabaret that's known for its nude shows and magic acts. A strange decision? Maybe. Does it make sense? Yes. When you think about it, it actually does.
After all, just look at Conchita Wurst's background. She's a drag artist, so no stranger to performing in night clubs. She was also involved in Jacques Patriaque's 'Boylesque Festival Vienna' earlier in the year, and so obviously loves to be in environments that are creative and unusual.
Finally she's not a prude, has been in other shows that include erotic acts, and has said in the past she loves "strong women" – so the idea of her performing alongside nude women at the Crazy Horse in shows that are all about being creative and beautiful yet tasteful – not too big of a stretch.
And, of course, there's the final reason why she's doing it, and I'm presuming one of the main reasons why she decided to accept the Crazy Horse's invitation. The show's costumes will be designed by her beloved Jean Paul Gaultier, alongside a team of French creatives that include Christian Louboutin, who will design the shoes, Blanca Li, a Spanish choreographer who is directing Conchita's part in the show, and Pierre et Gilles, French artists who are designing the visuals of the show.
Come on, an event that's going to be that glamorous and that fabulous and you think she's going to pass it up?
Honestly, I'm intrigued about Conchita Wurst performing at the Crazy Horse just because I admire that she's always willing to take chances when it comes to her career as that means, for me, she'll never become boring.
And, if I'm perfectly frank, I'm also intrigued as to if she'll actually dance.
Let's face it, she's not the best dancer up there when she gets on stage, as she's simply too stiff. But, if she can train herself to loosen up, not worry about being 'perfect' and just enjoy it, personally, I think she'd be absolutely fabulous.
Conchita Wurst will be at the Crazy Horse in Paris from the 9th to the 15th of November, 2014, and will be performing in three tableaux featuring three songs, including a new one, plus the final. Tickets for the show are 65 euros, with a champagne and show package for 125 euros, and dinner and the show at 185 euros per person.
Meanwhile, listen to what Conchita Wurst herself has to say about the Crazy Horse in the video below.

Le travesti barbu Conchita Wurst s'invite au… by leparisien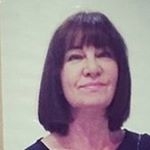 Latest posts by Michelle Topham
(see all)