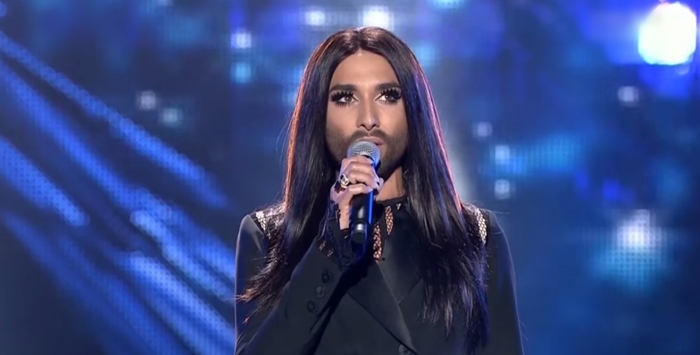 Conchita Wurst performed at the Witches' Sabbath 'Sabat Czarownic' concert in Kielce, Poland last night. A concert that was televised live. A concert that, as usual when Conchita visits more conservative countries, had more than its share of protests and threats against it, and her. So much so that, for the first time in the concert's six year history, audience members were banned from bringing bottles and metal objects to the show.
And while Conchita Wurst never publicly talks about the threats, abuse or negativity often thrown at her, I know her well enough by now, I can tell when it's in her mind.
After all, you would have to have no feelings at all to be able to shut out the idea that a show could be a potential disaster, simply because of the possible animosity of the crowd. And 'Sabat Czarownic'? It could have definitely gone that way.
What is beautiful about Conchita Wurst, though, is she has the capacity to shut out what could be an ugly situation, and just concentrate at the job at hand. Standing on a stage and delivering.
And what is magical about what she does, and what she did last night at 'Sabat Czarownic' is this. Faced with some audience members and a percentage of the television-watching public that, frankly, despised her, she walked out on the stage with one goal in mind. To "catch" them, and make them love her.
Breathtakingly beautiful and a bit of magic
And how did she make them love her at 'Sabat Czarownic'?
Advertising