French wireless headphone makers Parrot are continuing their partnership with Eurovision Song Contest winner Conchita Wurst with the release of a short promo video — 'Conchita Wurst at the Crazy Horse for Parrot Zik 2.0′.
In it, Conchita Wurst shows off her new orange Parrot Zik 2.0 wireless headphones while walking down a street in Paris, where she is currently starring in a show at the Crazy Horse.
Parrot's latest wireless headphones are top-of-the-line, getting excellent reviews, and, with this new updated model, are still being called the world's most advanced headphones. (And, can I say, I love the Philippe Starck design).
Conchita Wurst is the most famous person to ever come out of Austria, is beautiful, talented, an incredibly nice person, and one of the most unique individuals on the planet. And, by the way, just in case you hadn't noticed, did I mention her amazing legs?
It's no wonder Parrot and Conchita are perfect for each other. After all, if you're wearing those incredibly cool headphones to listen to your music, shouldn't you have astounding legs like that when you dance to it?
The awesome new Parrot Zik 2.0 wireless headphones will be released on November 17th.
The incredible Conchita Wurst will be performing at the Crazy Horse Paris until tomorrow.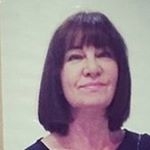 Latest posts by Michelle Topham
(see all)