Eurovision Song Contest winner Conchita Wurst was at Vienna's City Hall this afternoon where she was awarded the 'Goldenen Rathausmann' — an honour given by the Viennese mayor only to those who have truly achieved something remarkable.
That Conchita Wurst, with her Eurovision win and subsequent European concert appearances, has just about single-handedly put Austria on the map for the world to be aware of, I'd say that's 'remarkable' indeed.
But, as usual at times like these, my thoughts go in a different direction than those of some people, and that's because this is the girl who I admire above all others.
So, although my first response when I see this news is to be so incredibly proud of her and what she has achieved I could quite literally burst, I've also been thinking a lot about what it's taken for her to get there.
Years of hard-work and disappointments. The ability to ignore the homophobic and bigoted abuse that has been hurled at her from all directions. The strength of character to remain dignified, polite and professional, even when targeted with hatred from not only people in Eastern Europe and Russia, but also from some of her fellow Austrians after it was announced she would represent Austria at Eurovision. The insistence on treating other people kindly, whether they deserve it or not. And the damned bloody-mindedness and incredible drive to keep on doing what she loves, regardless that half the world seems intent on stopping her.
So, I say to my lovely Ms. Wurst (and, yes, that is how I always think about you in my head), you deserve the Goldenen Rathausmann more than anyone ever has. And I could not be more proud of you.
As for Austria, it should be down on its bended knee thanking you with all its heart that such a beautiful person — so kind, good-hearted, loving and decent — is now 'the face of Austria'. Because, in my mind, it couldn't ask for anyone better.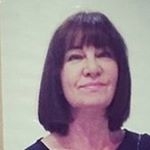 Latest posts by Michelle Topham
(see all)