The Conchita Wurst Coffee Table Book is a must for every fan
I briefly mentioned a new project Conchita Wurst has been working on in an article about her trip to Adelaide, Australia yesterday. Today, I'm going to talk about it a little more. The Conchita Coffee Table Book — and what a thing of beauty it is indeed, and absolutely the perfect Christmas gift.
Because, let's face it, most Conchita Wurst fans are besotted with the way she looks. Her gorgeous face, fabulous beard, mesmerizing eyes, slim figure, knockout legs and, of course, her stunning fashion style. So it makes perfect sense for every Conchita fan to want to own a book like this.
But what is 'this' exactly?
The Conchita Coffee Table Book is an extremely limited edition book full of black and white photographs of the glamorous diva taken during her two weeks at the Eurovision Song Contest 2015 in Vienna.
Most of the photographs have never been seen before, they are very high quality, many are apparently quite candid (meaning you'll get to see Conchita in some funny and sweet moments you might not normally see) and in some, of course, she'll just be drop dead gorgeous (well, isn't she always?)
You'll also get a look at how the rehearsals at Eurovision are run, have a peek at the choreography behind the show so you can see how a song visually comes together before it's actually performed on stage, be able to check out those fabulous Conchita Eurovision outfits up close, and see all the things you missed because you weren't backstage with her. Because, with this book, now you can be.
In English, German and Russian
And what I think is even lovelier about this book is that the text for each photo is in English, German and Russian. Which really does help make sure a huge percentage of her fan base can understand every word. See, she loves all her fans, and she wants to make sure you know it.
An extremely limited edition book
And just in case you don't understand how special this book is, here's the thing.
It is a limited edition book, but one I would call 'extremely limited'. As you can literally only order it for the next week. Because once November 19th has come and gone, the book will no longer be available, and it won't ever be available again. So, you don't get it now — you are out of luck. Permanently.
The price for the Conchita Coffee Table Book is a steal at only 44 euros (around $47 or £31) plus shipping and, in my opinion, if you can even remotely afford it, you should be ordering it. Now.
And if you can't? Offer to do odd jobs around the house until your parents say you've earned enough to buy it. Request an early Christmas or Hanukkah gift from your nearest and dearest. Give up those expensive Starbucks coffees for a couple of weeks, or ditch the car and take the bus to work. I'm serious.
And does this article sound like the world's biggest sales pitch? You betcha.
Because I think this book looks fabulous. It's something she must be so proud of as she loves, loves, loves coffee table books. And, let's face it, if it sells a huge number of copies, I think we can probably be guaranteed more limited edition books like this in the future. And, me, I have a tendency to be greedy when it comes to Conchita Wurst — so I for one would love that.
Now, buy it, buy it, buy it. But remember — you've only got a week to place your order.
Finally, of course, an article about the lovely Ms. Wurst wouldn't be complete without one of her fabulous videos. So do watch the one below of her talking about her new book — she's very very cute and sweet. Enjoy.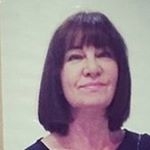 Latest posts by Michelle Topham
(see all)