View this post on Instagram

 
One of the many things I love about Conchita Wurst is she/he is always full of surprises.
Like the announcement today of a new TV show Conchita is doing with model turned TV presenter Heidi Klum and Tokio Hotel singer Bill Kaulitz.
Called Queen of Drags, the show will air on German TV station ProSieben, and features Conchita, Klum and Kaulitz as the jury on the reality TV competition.
A show that sounds very similar to RuPaul's Drag Race, but with a twist.
According to ProSieben's announcement on Instagram, the premise of Queen of Drags is having men "transform themselves into gorgeous glamor girls".
The three jurors will then select those they believe should go forward in the competition, and those they think home would probably be the better place for them.
As for the choice of the three jurors, ProSieben boss Daniel Rosemann commented that they had been picked due to the three having such huge national and international success in their careers.
Related: Tom Neuwirth, aka Conchita Wurst, gives world-class performance with Vienna Symphony Orchestra at 'From Vienna With Love' concert
Heidi Klum and Bill Kaulitz, of course, were already well-acquainted with each other long before Queen of Drags, as Klum is engaged to Kaulitz's brother Tom.
And, in the German-speaking world, Conchita Wurst is the first person that would pop into most people's minds when the word 'drag' comes up.
All I can say to add to that is, when it comes to drag, there really is nobody on the planet that is better than Conchita Wurst.
After all, that man has taken his drag performances to a high art and, with them, not only winning the Eurovision Song Contest but also gaining record deals, product deals, TV show appearances and even concert performances with some of the world's most iconic orchestras.
The first season of Queen of Drags will kick off on ProSieben this winter.
If it is a success, it could see Conchita Wurst with a multi-year prime time TV gig for the first time in her life.
That eventual outcome would just make my entire life!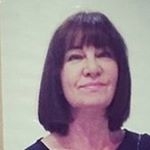 Latest posts by Michelle Topham
(see all)