Conchita Wurst was at the German release party for the drama series 'Transparent' last night. And, as usual, she looked gorgeous.
Wearing a stunning black plunging neckline dress by Danish/Dutch designer Claes Iversen, (she does love those plunging necklines, and I do love to see her in them) and a pair of stylish nude pumps, Conchita looked like she always does — an absolutely perfect work of art.
While there she met and was photographed with 'Transparent' star Jeffrey Tambor, supermodel Papis Loveday, and German actor Dieter Landuris, to name just a few. (You'll find some very nice photos of her at Getty Images. In particular this one — well, you've gotta love those amazing legs — and this one — absolutely stunning).
You do get the feeling, though, most photographers were probably far more desperate for photographs of Conchita Wurst than they were of many other people at the event, as that seems to always be the case with the lovely Ms. Wurst, no matter where she goes.
As for 'Transparent', it tells the story of Mort Pfefferman (Jeffrey Tambor), a father of three adult children, who finally decides to tell his family he is transgender. From then on he chooses to live his life as Maura Pfefferman, while his offspring suddenly gain a new mother.
If you haven't yet seen the show, you really must. It's one of the best series to come out of the US in years, as it's funny and smart and touching, and beautifully acted and, yes, has won a slew of awards.
Meanwhile, watch Conchita at the German release party of 'Transparent' talking about transgender issues in the video below. (Sorry, it's in German, but she is still so lovely to look at).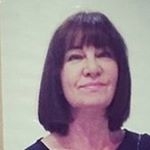 Latest posts by Michelle Topham
(see all)