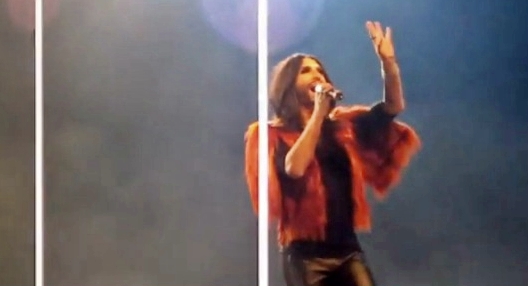 Being the person that I am — moved by talent and beauty, and an admirer of anyone who refuses to give up no matter how difficult it may seem — I've been besotted by Conchita Wurst since the first time I saw her. Being fiercely loyal, I always will be, and I'll defend her to her detractors at any cost.
That being said, I'm not and never will be a lover of All Things Wurst. Meaning, as much as I support, adore and am enamoured of her, if I think she can do better I will say so. After all, love without pushing someone to be the best they can be really isn't love at all.
So, a couple of days ago, I watched a video of Conchita Wurst singing in Finland, and I knew without a doubt she was holding back. Not in her voice, which is almost always superb, but in her stage presence and the way she relates to the audience when she sings.
In her interviews, her soul and her amazing spirit always comes across. In her stage performance, that's not always the case. Instead there's sometimes that infinitesimal thing missing — the difference between technically fabulous and true diva. It's hard to pinpoint what it is. But when you see it, you know it.
Conchita Wurst had it in her semi-final performance at Eurovision — which was absolute perfection in every way. She almost had it in her performances of Joe Cocker's 'Unchain My Heart' (God, she nails that song so beautifully). But, in other performances, that diva quality I look for doesn't always quite surface.
So, this morning, desperately seeking diva, I searched for a video of Conchita Wurst singing at Padova Pride Village in Italy yesterday and, holding my breath, hit 'Play'.
Five seconds in, I was almost convinced. Twenty seconds in, I knew she'd done it.
Watch the way she stands as she's preparing to sing. Like a lion centering her energy and waiting to pounce. She's a diva, and she knows it.
Listen to that emotion in the first few bars. That's semi-final performance emotion and it builds from there.
See her eye contact with the audience over and over again, pulling people in so they can feel what she's feeling.
Admire her body movements as she's singing. No longer some of the stilted gestures she's been repeating since she won Eurovision. These are fluid, perfectly in sync with the emotions of the song, and beautiful to watch.
And as for that final verse — those notes she hits and the power behind them — sublime.
This is Conchita Wurst — diva quality. On a shaky camera, with fuzzy filming and muddy sound.
If I can find diva from that, just imagine what she must sound like live. My heart would want to break free from its chest.
Or, to coin Conchita Wurst's favorite saying – "Beyond".
And then……there's this —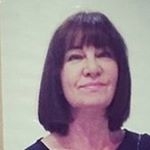 Latest posts by Michelle Topham
(see all)