I have been following Conchita Wurst for long enough that I am now nowhere near as surprised as I used to be when another big announcement concerning the Austrian singer occurs. After all, she has done some pretty incredible things since she won the Eurovision Song Contest in 2014.
But I must admit, the news this week that Conchita Wurst is to be in concert at the iconic Sydney Opera House next year took even me by surprise.
After all, not only is the Sydney Opera House one of the most famous concert halls in the world, it is also a UNESCO World Heritage Site. So, for any artist to perform there, it is a very big deal.
The special one-evening only concert is to be called 'Conchita: From Vienna With Love' (and here, again, come those echoes of James Bond, who she is still so often linked to), and will take place on March 3rd in association with the Sydney Gay & Lesbian Mardi Gras Festival and the Austrian National Tourist Office.
What makes Conchita Wurst singing at the Sydney Opera House even more fabulous, however, is she will be accompanied by the Sydney Symphony Orchestra; a world-renowned orchestra that has been in existence since 1932.
But, it is even more than that. Internationally known Australian singer Courtney Act will also be performing, and will sing a duet with Conchita. Actor and cabaret star Paul Capsis will be on stage (there's a lovely interview with him here), as will writer, director and producer Trevor Ashley.
As for what we can expect to hear from Conchita? Tracks from her wonderful self-titled debut album, of course, along with some surprises.
Conchita herself was in Australia this week (her second trip there this year) for week-long events in Adelaide for Feast Festival. And, on her way back home, she stopped off in Sydney for a few hours. Just long enough to head to the Sydney Opera House for a tour of the building, have some photos taken wearing a knockout dress and, of course, yet another TV interview. You can watch that in the video below.
And, just in case you missed that incredible Sydney Opera House dress Conchita was wearing yesterday (photo here), check out the video on her stylist's Instagram page, where she's not only wearing the dress, but she also gives us the sexiest twirl and one more peek at her amazing legs.
You can order tickets for 'Conchita: From Vienna With Love' at the Sydney Opera House's website. If I was you, though, I would order fast, as I have a feeling they won't last long.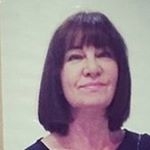 Latest posts by Michelle Topham
(see all)