今日は、日本で初めて同性カップルのパートナーシップを結婚に相当する関係として認める証明書を発行した、東京都渋谷区役所を訪問しました。「人権尊重」という渋谷区の理念や取り組みが、もっと世界に広がっていくことを願っています。 pic.twitter.com/ps5JfMVv6c

— Conchita Wurst (@ConchitaWurst) July 9, 2015
Conchita Wurst continues to enthrall the international press while on her first visit to Japan. Today, she hit the websites of newspapers and magazines with the story of her meeting with the mayor of the Shibuya district of Tokyo. It took place as Shibuya becomes the first Japanese district to issue certificates recognizing same-sex partnerships.
According to the Bangkok Post, however, the meeting between Conchita and the mayor was much more hush-hush than Conchita may have liked, with Shibuya council officials blocking reporters' access and trying to prevent them from taking photographs.
Even when Conchita exited the building after her meeting, reporters were kept away from her as she was led to a waiting van. A far cry from how she would have been treated in most western countries.
Of course, city officials attempting to shut her off from reporters did nothing but heighten the media's interest in what Conchita Wurst and the mayor of Shibuya had talked about, and caused foreign journalists to report on the 'secret nature' of the meeting. (Which, as a long-term resident of Asia, one thing has always amazed me about officials in so many Asian countries failing to understand. When you refuse to give journalists any news to report, they'll usually write something far less complimentary).
As for Conchita, being prevented from speaking to the press didn't seem to faze her in the slightest, because she was on Twitter soon after tweeting photographs of her meeting with the mayor, and being nothing but complimentary.
Two lovely photographs in fact. One of Conchita and the mayor exchanging gifts, and another of the actual meeting itself.
On her Facebook page, she left a similar message in English, as the one on Twitter in Japanese:
"Today I visited Shibuya Ward office – the first organisation in Japan approving same-sex-relations equaling them to marriage. Hopefully this kind of compassion, respect and open-mindedness spreads out to the world even more."
Visited Shibuya Ward office today – the 1st organisation in #Japan approving same-sex-relations equal to marriage. pic.twitter.com/OKaOaAwrWH

— Conchita Wurst (@ConchitaWurst) July 9, 2015
And personally, I think it was lovely Conchita Wurst took time away from her hectic schedule of interviews, and promoting her debut album, to meet with the mayor of Shibuya.
After all, one visit Conchita makes to a public official has a far bigger ability to draw international attention to the need for same-sex partnership throughout Japan, as well as for the ultimate need for same-sex marriage, than would a similar visit by a thousand campaigners.
It's also just one of the many things I admire about Conchita Wurst. That advocating for human rights for everyone never takes second place to her career. She believes that strongly in everyone's right to be treated equally.
And it's why, I believe, if you think what Conchita Wurst is doing in the field of human rights at the moment is admirable, just give her a few years.
Because I am convinced that, while it's a given she is going to be an international singing star, she will also make as big of an impact in the world as a champion of human rights for those who are currently seen as somehow 'lesser than'. She's just that kind of person.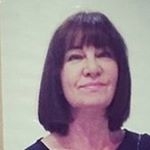 Latest posts by Michelle Topham
(see all)