Eurovision Song Contest winner Conchita Wurst was on the BBC's 'Newsnight' last night talking about being popular in Russia.
Conchita talked about social issues in Europe, and how much of the continent was divided, and how she took it as a big 'honor' that politicians were saying she was going to be the downfall of Europe.
After all, it was nice to think people thought her "that powerful".
And, of course, because many people think this, Conchita was asked if she thought winning Eurovision was because people were making a 'political statement' when they voted for her. Her answer?
"At the end of the day, it's a singing contest……If I had a bad song, I wouldn't have won. But, of course, I think it was a political statement. You see it in Russia. I'm number one on the iTunes charts. And that's a huge thing for me. It just shows me there are so many people out there that believe in a future without discrimination."
Watch Conchita Wurst on the BBC's 'Newsnight' in the video below to see how thrilled she is with having won, as well as how rational and intelligent she is about some of the possible reasons why. Lovely, isn't she?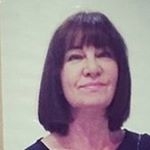 Latest posts by Michelle Topham
(see all)