Sometimes, you see a photo and you think, "That's just pure art".
That's what happened to me a few minutes ago, when I saw the latest photo Eurovision Song Contest winner Conchita Wurst uploaded to her Instagram account. A photograph that's nothing more than a simple image of an astonishingly beautiful girl looking wistfully into the camera lens.
A girl with sexy hair, perfect eyebrows, flawless skin and lovely eyes. Eyes accentuated with eye liner obviously drawn with such a steady hand, you know she perfected that art years ago.
What's interesting about this photograph, other than the beard, which frankly, I've looked at so much I don't think I even notice anymore, (although, God, Conchita, on this photograph, that's the most perfect beard I've ever seen), is the artistry and sheer love for what she does that just shines through it.
That Conchita Wurst is, in reality, an equally gorgeous Austrian boy, much of the world already knows. What I don't think a lot of people realize, however, is the incredible amount of hard work, and years of practice and experimenting, evaluating and re-evaluating that it takes to be able to create someone like Conchita Wurst. One of the most beautiful women on the planet, and one of the most stylish.
It's difficult enough for a woman to pull this off (because, God knows, I don't manage it that often). but for a young, skinny Austrian boy to have perfected his art to this level is, to me, absolutely astounding.
Everything he achieves with Conchita Wurst is sheer and utter perfection. Her hair, make-up, clothes, the way she walks, her body language, the way she smiles and flirts and teases, and don't even get me started on that incredible voice when she sings.
It's no secret I love Conchita Wurst. I just do. Because she 'floats my boat' in so many ways few other people can. But when I take a step backwards away from the person I adore, just so I can admire the artistry behind her, as a writer who prides myself on being able to say exactly how I feel, in this case — there are no words.
So, to Tom Neuwirth, the lovely boy who has spent much of his adult life creating and perfecting an equally lovely girl. A girl who is just as real as he is, I might add. All I can say to you is, 'You should be so very proud".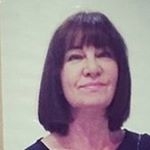 Latest posts by Michelle Topham
(see all)