Conchita Wurst is smart, smart, smart and always unique. Two of the many reasons I admire her so much. So, today, when I clicked on her just-uploaded video in response to Novak Djokovic's #IceBucketChallenge, I should have expected to see what I did. Conchita Wurst chickening out of pouring a bucket of ice water over her head as, after all, she never has followed the crowd before so why start now.
But, oh, what she did end up doing in response to the Ice Bucket Challenge was so much better and, in its way, quite brilliant.
Conchita Wurst's Ice Bucket Challenge video opens with the lovely La Wurst perched on her famous purple sofa in her Vienna living room (yep, every true Conchita fan knows that item of furniture), and wearing a faux fur coat (well, ice water is cold).
I immediately guessed something 'not quite right' was about to happen as, let's face it, why would any sane person pour water over themselves while sitting on a favorite piece of furniture. And Conchita Wurst may be 'out of the ordinary' but she's definitely still sane.
Conchita then sets up the video, thanks Novak Djokovic for his nomination, and gets to work. Jug of ice poured into the bucket and……she's now all ready to go. Or……………….not.
In fact, what she does next is fabulous, absolutely fabulous and, yes, she does chicken out of the Ice Bucket Challenge in order to do it.
But remember what I said about Conchita Wurst being smart?
That's because she knows sodden-wet drag artist in a drippy wig and running make-up — not so good.
Gorgeous diva who not only refuses the Ice Bucket Challenge but comes up with something better instead? That equals not only more press coverage for the ALS cause but also more press coverage for her, more conversation about her and, ultimately more fans.
Now do you see why this amazing person won Eurovision? She knows exactly how to get the most bang for her buck, she always surprises and, yep, she's a public relations person's dream.
Watch Conchita Wurst's Ice Bucket Challenge video below. Just be warned, you'll have problems stopping smiling when you do. Just like me.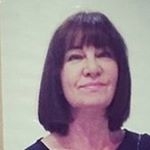 Latest posts by Michelle Topham
(see all)