.@ConchitaWurst arrives on the #ERedCarpet! http://t.co/UFj9zrrLwz pic.twitter.com/ZrQNdSHBE5

— E! Online (@eonline) January 12, 2015
Let's face it, anyone who has seen Eurovision Song Contest winner Conchita Wurst at a special event knows she always looks stunning. Perfect hair, beautiful make-up and a gorgeous designer gown. So, it's not surprising Conchita was one of the best dressed guests on the red carpet at the Golden Globes tonight.
Wearing a stunning forest green velvet Alexis Mabille gown, the fabulous Austrian singer wowed not only People magazine, but  E! Online, and Elle magazine as well.
Elle tweeted "Conchita Wurst's gown is high drama", and People magazine said "Love seeing Eurovision-winning drag queen on the red carpet.". Britain's Grazia Live simply said "Wow! @ConchitaWurst in Alexis Mabille".
Even BBC Radio 1 DJ Scott Mills was excited about seeing Conchita on the Golden Globes' red carpet, saying "I LOVE that @Conchita Wurst is there".
Online, E! Online went further, with a full page about Conchita on their website called "Meet Conchita Wurst, aka the Woman Who Worked a Serious Beard During the Golden Globes Red Carpet".
People magazine also gave her major coverage, starting their article out with "It might be too early to crown a favorite red carpet arrival, but here's one strong contender."
To that I have to say, no, she's not 'a contender'. She's the real deal.
So, after all this amazing press for Conchita's first visit to a major Hollywood event, there's just one question left.
Will the fabulous Kathy Griffin feature Conchita Wurst on her new show Fashion Police? And, even more importantly, if she does, will she be kind?
Fashion Police begins its latest season tomorrow on E! and, as Griffin tweeted about Conchita before the Globes even began, (see her cute tweet below), I have high hopes we may just see her in it.
Please, Kathy, please. She loves you, and I love her. (Well, I love you too, but she's the one who holds my heart). So, yep, I'm askin'.
Great clip! You'd betta bring it gurrl! @ConchitaWurst #GoldenGlobes #FASHIONPOLICE http://t.co/etV3G5Pfaf pic.twitter.com/lxb9y7A5lW — Kathy Griffin (@kathygriffin) January 11, 2015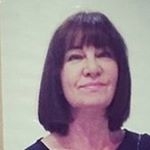 Latest posts by Michelle Topham
(see all)