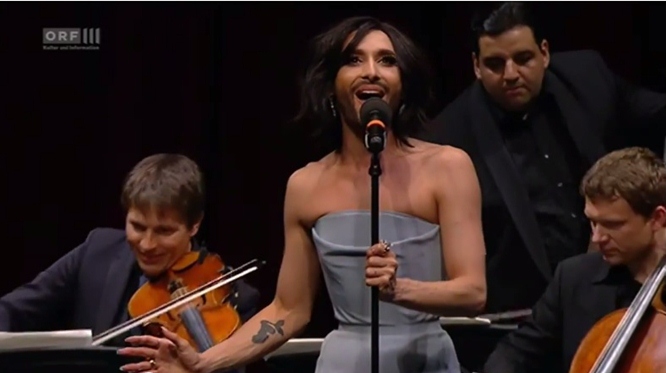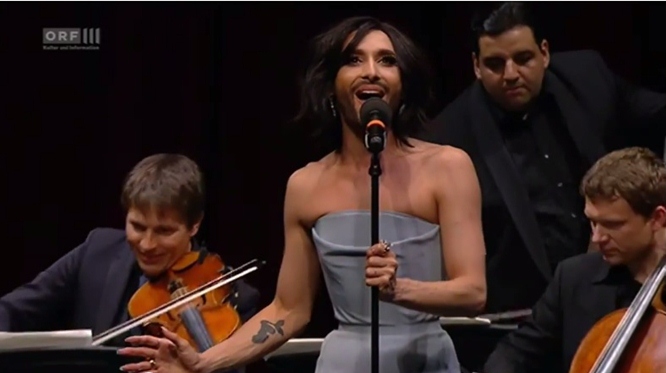 Conchita Wurst sings 'Rise Like a Phoenix' at Pop Meets Opera
I must have seen Conchita Wurst sing 'Rise Like a Phoenix' 500 times over the last year, but her performance of the song at Pop Meets Opera at the Vienna State Opera on Sunday was something else entirely.
The concert was a matinee held to help celebrate Eurovision 2015 on the day of the official opening ceremony, it melded opera and pop, and it featured a variety of opera singers as well as pop singers who are the official representatives for their country at Eurovision this year.
Eurovision singers at the event included Ireland's Molly Sterling, Norway's Mørland & Debrah Scarlett, Hungary's Boggie and John Karayiannis, who is representing Cyprus.
Last year's Eurovision winner, Conchita Wurst, also sang, but this time, instead of her usual version of her winning song, she sang 'Rise Like a Phoenix' with a chamber orchestra, in a performance that was heart-breaking from beginning to end.
Arriving on stage in a stunning yet simple floor length blue-grey strapless gown by Austrian designer JCHOERL, and cinched in at the waist with a tiny belt, Conchita was elegance personified from the minute she appeared. She also wore a wig in a short, tousled style that really did suit the dress beautifully. All in all, a gorgeous look for such a distinguished occasion.
As for her performance, this was 'Rise Like a Phoenix' slowed down and given an air of sadness and tragedy. An air that lent something so special to the song, with the wailing strings, Conchita's quieter than normal gestures, and her absolutely crystal clear voice hitting those incredible high notes.
And you know how she says she feels her emotions at a much more heightened rate when she's singing? You could tell that here from the expressions on her face. Every one as if it was being pulled kicking and screaming directly from her soul.
As for after her performance, which was a huge hit in the theatre, with the crowd endlessly applauding, Conchita also spoke about singing at the Vienna State Opera, saying it was "such a huge honor, and such a privilege to be invited". The applause she got for that remark just made me happy, as it shows yet again how much she is now loved.
One final touching little thing. After the concert was over, each of the singers stood in a line across the stage for the finale while the opera singers sang, and Conchita was squirreled away at the back. That is until opera singer Juan Diego Flórez noticed and, in a kind gesture, he held out his hand and pulled her forward.
And that reminded me that, as much as she always insists she's not shy, she is.
It also cemented what I've always thought about Conchita Wurst, and why I like her so much.
Because no matter how long she stays in the spotlight, she's never going to have the type of personality that pushes herself forward to grab all the attention. She's not aggressive. Or arrogant. Or acts like a diva. Or tries to elbow others aside, so she can get everyone's eyes on her.
She's content to stay in the background, if the situation calls for it, and quietly watch what is happening. And consequently what happens is people love her for it, and they pull her forward. To help her. And protect her.
And that. It just makes me like her (and them) more.
Watch Conchita Wurst's performance of 'Rise Like a Phoenix' at Pop Meets Opera at the Vienna State Opera in the two videos below. Both capture the same performance but from different angles, so both are lovely to see.
And don't miss Debrah Scarlett of Norway's Mørland & Debrah Scarlett towards the end of the first video. She was so enraptured with Conchita that, when Conchita sat down, she kept turning to her to look and smile. I guess she now knows how the rest of us feel.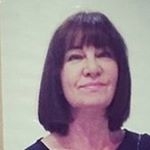 Latest posts by Michelle Topham
(see all)