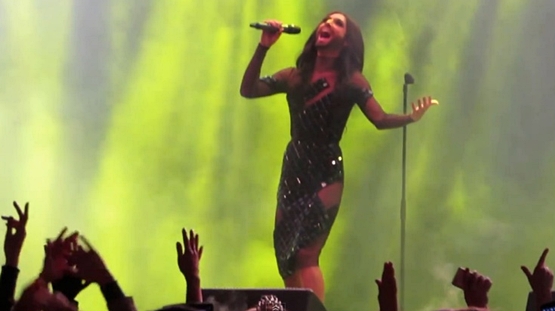 One of the lovely things about watching Eurovision Song Contest winner Conchita Wurst sing 'Rise Like a Phoenix' live is, no matter where she's singing it, she almost always nails the song. In fact, in the three months since she won the competition, I've only seen one performance where it wasn't all you would have hoped it to be and, interestingly, that was in her home country of Austria.
Friday night's performance in Finland was no exception. Conchita sung 'Rise Like a Phoenix' at the Serena Pop & Rock Festival in Espoo, Finland, and she sang it beautifully. There are also no words for the dress she's wearing. As usual, chic, stylish and so sexy.
The only small change I would love to see in this and almost all of her stage performances since Eurovision, is to see her truly 'own' the stage. (The closest she's ever got is with this phenomenal performance of 'Unchain My Heart'. She's not quite there yet, as there's still that same feeling of restraint here in Espoo, Finland that I've sensed everywhere else.
As if she's afraid to truly 'let go'. When she eventually does, though, (and she will) it's going to be a thing of beauty to see.
What's just as interesting about watching Conchita sing her winning song all over Europe, though, is every audience is different.
In London they're fanatically screaming, in other places like Amsterdam singing along is part of the fun. But, in Finland, if this video is anything to go by, this Finnish audience quietly listened to her sing while doing nothing more than swaying along to the music but, when she finished, their applause was just as loud.
As usual, another beautiful performance from Conchita Wurst. You can see it below.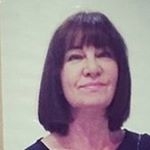 Latest posts by Michelle Topham
(see all)