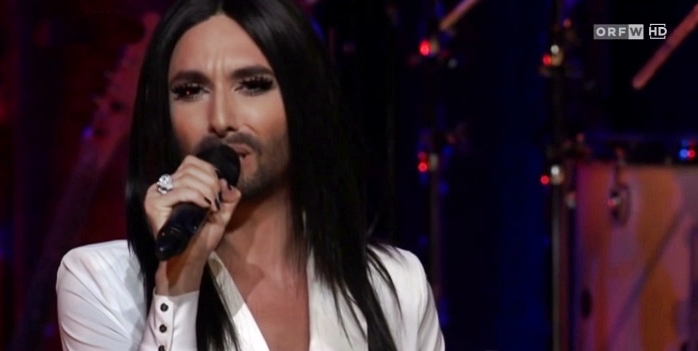 So, this is all kinds of perfection.
Conchita Wurst singing 'Walk Away' at the Licht ins Dunkel benefit concert 'Hommage an Udo Jürgens' on the 16th December in Vienna. A performance I saw for the first time this weekend when it was uploaded to YouTube.
And I have to admit, I doubt I have ever heard a Udo Jürgens song in my life other than 'Merci Chérie', and I had definitely never heard 'Walk Away' before this video of Conchita singing it emerged.
Apparently, though, 'Walk Away' is the English version of the first song Jürgens ever sang at a Eurovision Song Contest in 1964. A slower and more romantic version of the German language song 'Warum nur warum?' he performed back then.
And I say 'the first song Jürgens ever sang' as, of course, he represented Austria three times at Eurovision; winning on his third attempt.
Now I have no idea how specific Udo Jürgens songs were assigned to particular singers for the 'Hommage an Udo Jürgens', but I have to say whoever chose this one for Conchita definitely knew what they were doing.
Because, in my opinion, it would have been odd, and more than a little bit cheesy, for her to have sung his winning Eurovision song 'Merci Chérie'. You know, one Eurovision Song Contest winner singing another one's song.
With 'Walk Away', though, she, and of course we, hit the jackpot. Because it is the perfect song for her.
Incredibly melodramatic, superbly diva-esque, just like the classic 1960s and 70s songs she loves so much, and with such a beautiful build up to a massive finish with two notes that are so powerful and so huge, and that she hits so perfectly.
Then, of course, we get those beautifully agonized facial expressions Conchita always has when she is gripped with the intense emotions of a song. Expressions that make you feel as if she is ripping that song out of her very heart.
Finally, add in those fabulous Elisabetta Franchi pants (get a closer look here), which show off Europe's most perfect rear end and, honestly, this Conchita Wurst performance of 'Walk Away' couldn't be anywhere else but in my favorites.
Watch her below. She is gorgeous. In both voice and appearance.
And, if you haven't seen it yet, make sure you also watch Conchita's performance at Licht ins Dunkel last year. It was just as impressive.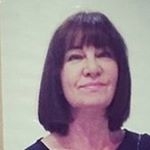 Latest posts by Michelle Topham
(see all)