I might as well face it. Today is going to be a Conchita Wurst day, whether I like it or not (and, believe me, I do!). That's because, with Conchita singing in her hometown of Bad Mitterndorf, Austria, this afternoon, and other news about the Eurovision Song Contest winner suddenly popping up, I couldn't possible ignore my lovely girl (yep, in my head, that's how I always think of her) and write about someone else.
So, here is the latest news about Conchita Wurst. News Conchita fans will be happy about as it means more photographs and videos of the singer they love, and particularly for those who live in or close to Luxembourg, a possible chance to see her in person.
That's because the organizers of the popular Eurovision Gala Night in Luxembourg have just announced Conchita Wurst will be the third special guest at the event on October 25th, 2014.
This year will be the seventh year for Eurovision Gala Night, and it will take place at Casino 2000 in Mondorf-les-Bains in Luxembourg. Conchita will be a special guest along with two other Eurovision winners, Johnny Logan and Alexander Rybak.
If you're not familiar with Eurovision Gala Night, it's basically a singing competition in the same vein as Eurovision itself. In this case, however, 12 acts are chosen from thousands of people from all over Europe who auditioned for the contest, with each act being required to sing a song that has been sung in a past Eurovision competition.
The winner is then chosen by a panel of judges, who give points in the same way countries at Eurovision itself do.
Even from its first year, Eurovision Gala Night was popular. This year, however, there has been so much interest in the event, organizers have had to move it from its usual location to the much larger venue of Casino 2000 to accommodate all the people who want to attend.
Now that it's been announced Conchita Wurst is a special guest, you can only expect it to get more popular, so you might want to get tickets while you still can.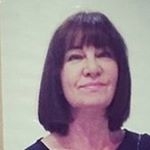 Latest posts by Michelle Topham
(see all)