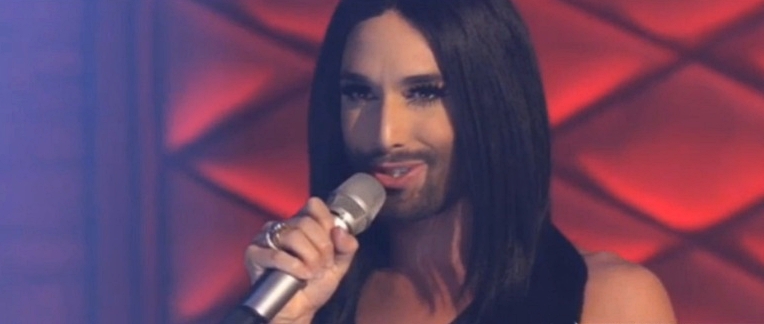 A couple of days ago, Conchita Wurst published a photograph on her Facebook page of German comedian Bülent Ceylan. A photograph showing Ceylan dressed up as Conchita for a new show on the TV station RTL airing the following day. A show called Grosse Überraschungsshow (Big Surprise Show), and one whose premise was to give people the biggest surprises of their lives.
At the time, I thought the Facebook photo was a little odd, as Conchita rarely publicizes performances of people pretending to be her. Even famous people. After all, there are so many of them.
But, last night, when Grosse Überraschungsshow aired on RTL, it all became so very clear.
Because, as Bülent Ceylan was persuaded by guests on his new show to go backstage, put on a wig, heels and a fake beard (Ceylan normally has a goatee), and reappear to mime to 'Rise Like a Phoenix', Conchita herself was squirreled away backstage waiting to come out and surprise him. Yes, the host of the Big Surprise Show got quite a surprise himself.
But, I'd say Bülent Ceylan probably hasn't heard Conchita Wurst sing 'Rise Like a Phoenix' as many times as I have as, the minute her voice came over the audio system, I knew she had to be singing live in the studio somewhere. As I've heard just about every version of 'Rise Like a Phoenix' she's ever sung, and I'd never heard that one.
So when Conchita strolled out from backstage casually singing 'Rise', about a minute after Bülent Ceylan had started his performance, I wasn't remotely surprised. Ceylan, however, was absolutely floored, and it was fabulous to watch.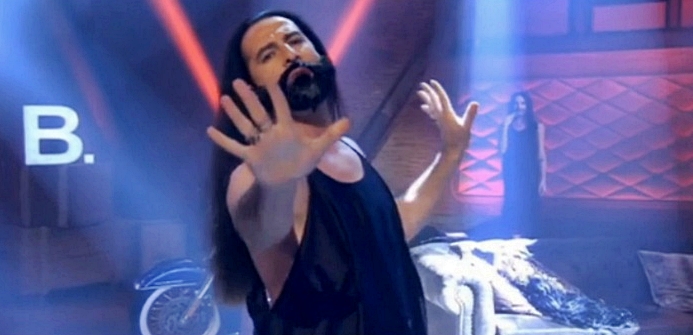 Because, in the midst of his Conchita dramatics, he turned around to gesture to his guests sitting on the studio sofa, turned back towards the audience, and then his brain must have suddenly registered there was someone else on that studio floor as well. Someone he had noticed out of the corner of his eye.
Someone slowly walking towards him, keeping her eyes fixed absolutely on him, and singing the song he was performing.
That's when it dawned on him he wasn't just miming along to a recorded Conchita singing 'Rise Like a Phoenix', but was doing so to a live Conchita just a few feet away.
Watch the video of Conchita Wurst surprising Bülent Ceylan on Grosse Überraschungsshow below. It really is fabulous. And then, do note, this isn't the first time these two have been involved in a televised 'surprise'.
That is because, a couple of days after Conchita's Eurovision win, back in May 2014, Bülent Ceylan was announced as a studio guest on the Austrian TV show Willkommen Österreich. But, instead of Ceylan, out walked Conchita clutching her Eurovision Song Contest trophy, and the crowd went wild. (Ceylan came out later).
Yep, that girl loves surprising people, and she is so very good at it.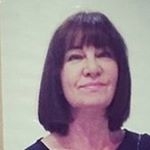 Latest posts by Michelle Topham
(see all)