WURST's 'Hit Me' — from music video to live performance
Transforming a music video to a live performance is difficult. Especially if an artist wants it to be as powerful or as unique as the original piece.
That is often why many artists pick just part of a video concept, and then build a new stage performance around it.
At last night's Amadeus Austrian Music Awards 2019, however, Conchita Wurst's alter-ego WURST decided to use most of the music video of his new single 'Hit Me'.
A song with a video that currently has almost 2.1 million views, and has been one of the most popular Conchita has released. (Watch it below).
But instead of WURST's 'Hit Me' live performance at the Amadeus Austrian Music Awards being split between his catwalk-like dance and his stare down with his foe/ex-lover/critic/all of the above, as it was in the video, on stage WURST concentrated more on the dynamics of the relationship between himself and the other.
Proving once and for all WURST, (and thus Conchita and Tom Neuwirth), is taking back his power, and informing anyone who still believes otherwise that their involvement in directing his life is no longer needed.
Thank you very much.
Tom Neuwirth hits back at 2018 with a message for 2019 and beyond
2018 was not the best year for Conchita Wurst, aka Tom Neuwirth.
Early in the year, he was forced to announce his HIV positive status after a former boyfriend threatened to go public with it for him.
And, while Neuwirth garnered a huge amount of support from around the world, and from friends, fans and others in the entertainment business, it is probably something he would have preferred to do without.
After all, anyone's health status in any shape or form is nobody's business but their own. But particularly when Neuwirth's health is better than most.
Later in the year Conchita, aka Tom Neuwirth, had the disappointment of all her planned concerts in Germany being canceled by the promoter a week before the first was scheduled to occur. This after ticket sales were not as expected.
Again, it was Neuwirth putting his life and career in other people's hands. And then…being let down.
Which is more than likely why, soon after the dawn of 2019, we got WURST.
Someone who is harder, stronger and a hell of a lot angrier than Conchita.
An artist who will not let anyone stand in his way, but especially those who would push him down as fast as he rises up. Or those that have nothing in their heart except the intention to hurt him.
With WURST came three new singles — 'Trash All The Glam', 'Hit Me' and 'See Me Now'.
But it is WURST's 'Hit Me' that signals his true intent.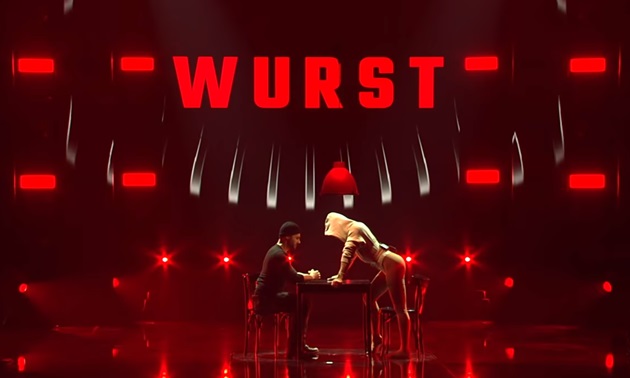 WURST's 'Hit Me' live at the Amadeus Austrian Music Awards 2019
So back to last night, and WURST's 'Hit Me' live at the Amadeus Austrian Music Awards. Because this performance is important.
Watch how it is choreographed right from the beginning so that WURST is in the position of power.
See how, while wearing what is in effect an outfit that could make him appear vulnerable (leggings, thigh-highs, a high-cut leotard, a hoodie and a corset) he unflinchingly towers over the seated enemy while angrily informing him,
"hit me with your threats that were left unsaid
hit me with your bull and don't dare to pull back
hit me with the blame you made up in your head
hit me with regret
i am me you are you, i know my vice so do you
i gave you my heart it's in two, inside and outside i'm bruised
you tested me i am through, i will not hide" (lyrics here)
In other words, Tom Neuwirth's message to anyone standing in his way or attempting to knock him down is simple.
"I am through".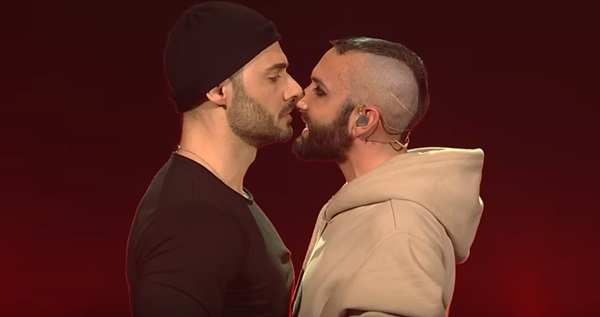 What makes WURST's 'Hit Me' live at the Amadeus Austrian Music Awards even more powerful, however, is the final minute. As the singer stands facing the audience, and his detractor walks towards him in an attempt to reel him back in.
Because to show how powerful WURST now sees himself, and how little he cares about those who would destroy him, all it takes is the backward shrugging off a shoulder as he motions "No more", and the slamming push of both hands that say "You no longer matter to me".
As for those final seconds, where WURST bows to the audience and then begins to walk away, watch his eyes as he looks directly at the camera (See the screenshot at the top of the page).
That is Tom Neuwirth telling anyone that still thinks otherwise, "Don't mess with me, bitch".
Watch WURST's 'Hit Me' live at the Amadeus Austrian Music Awards in the video below.
It is a stunningly artistic performance but, more importantly, it is Tom Neuwirth's gigantic "F*ck you" to anyone that does not have his back.
Related Reading: Will WURST make Tom Neuwirth happy where Conchita could not? I think so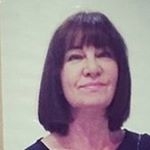 Latest posts by Michelle Topham
(see all)