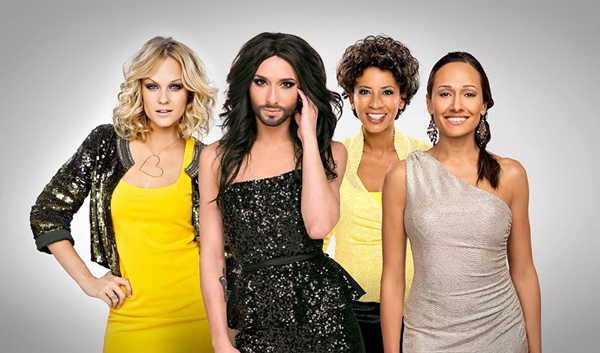 Austrian broadcaster ORF has just announced the four presenters for the Eurovision Song Contest 2015, and isn't this an interesting group? Four women.
Mirjam Weichselbraun, Alice Tumler and Arabella Kiesbauer are the three moderators for the entire TV event, with Eurovision Song Contest winner Conchita Wurst hosting the Green Room.
According to ORF, (at least what I can glean from running their information releases through Google Translate as the information is only available in German so far), Conchita will also sing her winning song 'Rise Like a Phoenix', as well as at least one other number (let's hope it's something new from her upcoming first album).
Alice Tumler and Mirjam Weichselbraun are popular television presenters at ORF. Mirjam will also be responsible for hosting the 2015 Austrian Eurovision national selection competition that will begin on February 20th.
As for Arabella Kiesbauer, she has been with ORF since the 1980s, and was the lead on 'Starmania', the show where Conchita Wurst's 'other half', Tom Neuwirth, got his start in show business.
As for a statement from ORF about the competition and its theme of 'Building Bridges', television director Kathrin Zechner said the choice of presenters comes with a message of "mutual respect".
"With Mirjam Weichselbraun, Alice Tumler, Arabella Kiesbauer and Conchita Wurst we have found excellent ambassadors for this bridge between people, countries and cultures, between our history and our future."
Personally, I couldn't be more thrilled. Four women presenting the Eurovision Song Contest is a huge statement that women deserve the exact same opportunities men always get. Way to go, ORF and Austria.
And, of course, Conchita Wurst hosting the Green Room? She will be a natural, and ORF could not have chosen anyone better.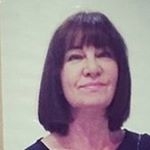 Latest posts by Michelle Topham
(see all)