News is just coming in from Eurovision and the European Broadcasting Union (EBU) Conchita Wurst will be speaking at the Eurovision Song Contest: 60th Anniversary Conference to be held at BAFTA in London on April 24th, 2015.
The Eurovision Song Contest: 60th Anniversary Conference has been announced as one of several 60th anniversary celebrations that will be taking place in the lead up to Eurovision 2015 in Vienna.
The conference is being set up to look at how Eurovision has affected Europe overall in the last six decades, particularly in how it has been "used as a platform of expression for diverse communities, to create national and European identities and as a tool for nation branding".
As for Conchita, she will be at the conference to talk about how winning Eurovision has changed her life. (An easier thing to answer would be 'How hasn't it?").
I'm also predicting Conchita will be performing at a special 60th anniversary concert to be held in London on March 31st that was also announced this afternoon.
Called Eurovision's Greatest Hits, it will be hosted by Graham Norton (of course) and is to be a concert broadcast on the BBC that will showcase some of the best Eurovision songs from the last 60 years.
The concert will feature performances from both recent and older Eurovision acts and, lets's face it, as they are going to be showcasing some of the best and most important Eurovision songs from the last six decades, you don't get much better or more important than Conchita Wurst's 'Rise Like a Phoenix'. Hence, my prediction about that lovely girl and her fabulous song.
After all, more than any other act and any other song, Conchita and 'Rise' have had a huge impact on LGBT and human rights issues all over Europe. Something that is likely to continue and grow in scope as Conchita Wurst becomes ever more popular.
Keep popping back to Leo Sigh for updates on these two events, and others prior to Eurovision 2015. It's going to be an exciting few months.
Update – 3/2/2015 – 12:05pm, London time:
Well, I've never had a prediction come true that fast (literally, 9 minutes). Man, I'm good.
BBC Eurovision has just tweeted the first name in their line up for Eurovision's Greatest Hits and, yep, it's Conchita Wurst. Yay! More names to come throughout the week.
Tickets are available this Friday on our site. We'll announce the line up each day this week. 1st up @ConchitaWurst! pic.twitter.com/KEaIxzKdi8

— BBC Eurovision (@bbceurovision) February 3, 2015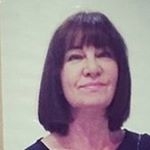 Latest posts by Michelle Topham
(see all)