Conchita Wurst will be one of the speakers at the Observer Ideas Festival at The Barbican in London tomorrow, Sunday, October 12th, 2014 – an event that should be a lot of fun. That's because, besides Conchita, you'll also get to hear people like David Simon, creator of the amazing TV show The Wire, musician Edwyn Collins, Kim DotCom (via Skype), and Jack Monroe, one of my favorite food writers.
The only drawback with the event is there hasn't been an official schedule released as to when each speaker will hit the stage. That means, if you specifically want to see Conchita Wurst speak, or any other speaker for that matter, you pretty much will have to be there all day.
However, if you're not attending, there will be a livestream link to the entire day of Observer Ideas Festival speakers so, whether you're in London at the festival or elsewhere in the world, you should be able to hear whoever you're interested in.
And, of course, if you miss it, it's likely the entire series of speeches will be uploaded to YouTube soon after.
As for Conchita Wurst, she'll be speaking about what the impact of her Eurovision win has been during the five months since she won ESC, as well as the reaction to it. She'll also be performing 'Rise Like a Phoenix'.
Personally, this event is one I'd love to attend, as since Conchita Wurst gave her speech in Brussels last Wednesday, as a speaker myself, I'm even more fascinated by her than I was before.
That's because I've rarely seen anyone improve as much in their speaking skills in just a few months as Conchita Wurst has since her TEDx speech in May, and her appearance at the EU Parliament earlier in the week. So I'm expecting her speech tomorrow to be really quite spectacular.
Unfortunately for me, however, I'll be halfway across the Atlantic, and 30,000 feet up, when Conchita Wurst is speaking. A friend is going, though, and she'll be giving me her impressions of Conchita's speech once I hit London Heathrow. That flight is going to seem interminable.
The Observer Ideas Festival begins at 10am and runs until 6pm. You can watch the livestream of the whole event here.
UPDATE: The Guardian has released a schedule for the event, which you can find here. Conchita Wurst will be the last speaker at 5:40pm.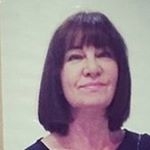 Latest posts by Michelle Topham
(see all)